I've been an F1 fan for a long time, and I've always intended to attend a race. Probably as a result of the mindset that watching on TV provides a better experience, I've never actually ended up making plans.
I suppose I'd also expected that eventually my travels and the F1 calendar would serendipitously align such that I'd be in city somewhere in the world during an F1 weekend. Of course, that never happened, and would never work these days anyway, with tickets as sought after as they are.
Eventually — probably as a result of the enthralling 2021 season — the itch got the better of me, and I attended the 2022 United States Grand Prix at COTA. I had an incredible experience that undoubtedly exceeded my expectations, and came away with a much better appreciation as to why many hundreds of thousands of fans descend on tracks around the world every year.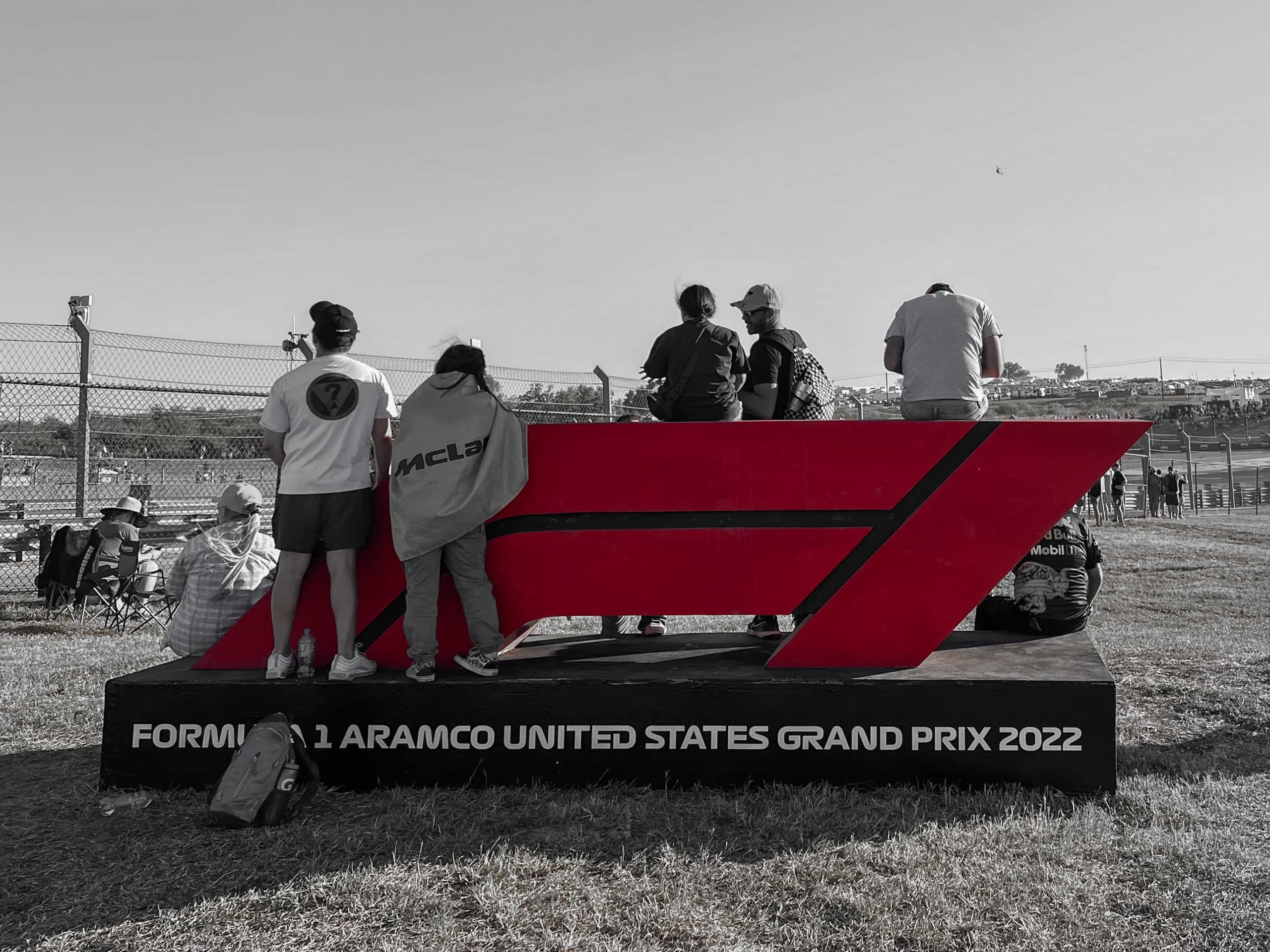 With the new season about to begin, you might be thinking about planning your own trip and are wondering what to expect. Or perhaps you've never considered attending an F1 race, but this article has piqued your interest!
Either way, I aim to give you a better idea of what the fan experience looks like, tell you what I think about COTA as a venue, and explain how to get the most from an F1 weekend. Oh, and I'll be talking about costs, a lot.
General Admission (GA) tickets
My procrastination came back to bite once I did finally commit to making plans, as the rise of F1's popularity means that ticket prices have become extortionate. For COTA, the cheapest full-weekend tickets are the three-day general admission tickets, priced from $475.
Mega-fan or not, my preconceptions about the spectator experience meant that I resented the idea of paying 5x the annual Sky Sports fee, to attend a single race. Regardless, these tickets were already sold out by the time I'd decided to go, so they weren't an option anyway.
To my rescue came the single-day GA tickets. These didn't represent a saving per se, but they did provide the option to attend fewer days, bringing the overall cost down. I snapped up the Friday tickets, which were on sale first, followed by Sunday tickets after a nervous wait to see if COTA would actually follow through on their promise to put them on sale "closer to the event".

Of course, I recognise the irony in complaining about ticket prices, then choosing to attend a venue 5,000 miles away, and incurring costs which amount to multiple times that of the initial ticket cost, to get there. Not to mention car hire, accommodation, and everything else that goes into an overseas trip. I agree; I'm a hypocrite for not going to Silverstone — or even a track in Europe — but let me try to justify my thinking.
Why was COTA my first choice?
I've always had a shortlist of tracks in mind that I'd like to attend. I considered Austria, Brazil, Britain, Canada, Singapore, and the US most likely, but I also had Australia, Japan, and perhaps one of the Italian ones on the shortlist, too.
With the exception of Singapore, I wasn't too keen on the idea of a street circuit as a spectator; and I'd eliminated France, Hungary, Mexico, and Abu Dhabi, as they've never been tracks I've enjoyed watching on TV. The other tracks on the calendar fell somewhere in the middle, as in I wasn't desperate to attend them, but I wouldn't say no either.
My ideal track fulfilled these characteristics:
Strong racing spectacle
Great fan experience (good atmosphere, facilities, and vantage points)
Destination I've never been to, ideally abroad
Most importantly, not sold out (most tracks were by this point)
Ideally, good weather
There's probably other things I should have factored in, like parking and accommodation, but we'll touch on those topics in a second. Otherwise, COTA fulfilled all of these characteristics, and it's been said time and time again by both drivers and fans alike that Austin is a special race to attend.
Why did I choose Friday and Saturday?
Fundamentally, I believed these two days provided the best bang for my buck. I had four days in Texas, and wanted to see some of Austin and San Antonio. By keeping a couple of days free, I had enough time for sightseeing without feeling like I was missing too much of the action.
Ticket cost was also a factor. Pricing for the Sunday tickets wasn't known at the time of the Friday and Saturday tickets being on sale, and without knowing that detail, I decided to hedge my bets and skip Saturday to leave some margin for the Sunday tickets — with the expectation that they'd be more expensive. Indeed, they pulled the bait-and-switch, pricing the Sunday tickets at $285 vs. $59 for the Friday tickets.
Overall, I couldn't have been happier with the arrangement I chose. Aside from being cheap, Friday also meant fewer crowds, more action than I would have seen on the Saturday, and a more laid-back feel. There was ample opportunity to explore the circuit, and it served as a good introduction to the weekend. On Saturday, I explored San Antonio, before catching up with the qualifying action from my hotel that evening. Sunday of course, isn't to be missed. While you could still have a fun and enjoyable experience by just attending on Friday or Saturday, Sunday is the real deal.
Where did I stay?
I completely and utterly underestimated the demand for accommodation. In my mind, I thought "Austin is a fairly major city, there will be enough hotels". In reality, when I began looking for hotels around three months before the event, I discovered that my options were to pay £400 a night for a run-of-the-mill Hilton or choose a bottom-of-the-barrel Airbnb — neither of which I wanted to do.
Austin was, therefore, out of the question. I'd flown into Dallas — since flight prices to there were significantly cheaper — which meant I had a car, so I began to look at towns and cities outside of Austin. I could have stayed somewhere along I-35, but was more inspired by the options in San Antonio, which were only around 1 hour 15 minutes from COTA.
The hotel I stayed at was The Westin San Antonio North. In all honesty, it was fairly unimpressive — mainly let down by dated decor and amenities. There's better hotels in San Antonio, but this was a good deal at just over £1000 for 4 nights, including return flights from Copenhagen (where I was visiting beforehand).
Regardless of where you stay, if you've got some time during your trip, I'd recommend a visit to San Antonio. I'd heard good things about Austin, but it didn't do much for me, whereas I thought San Antonio was interesting and quite unique.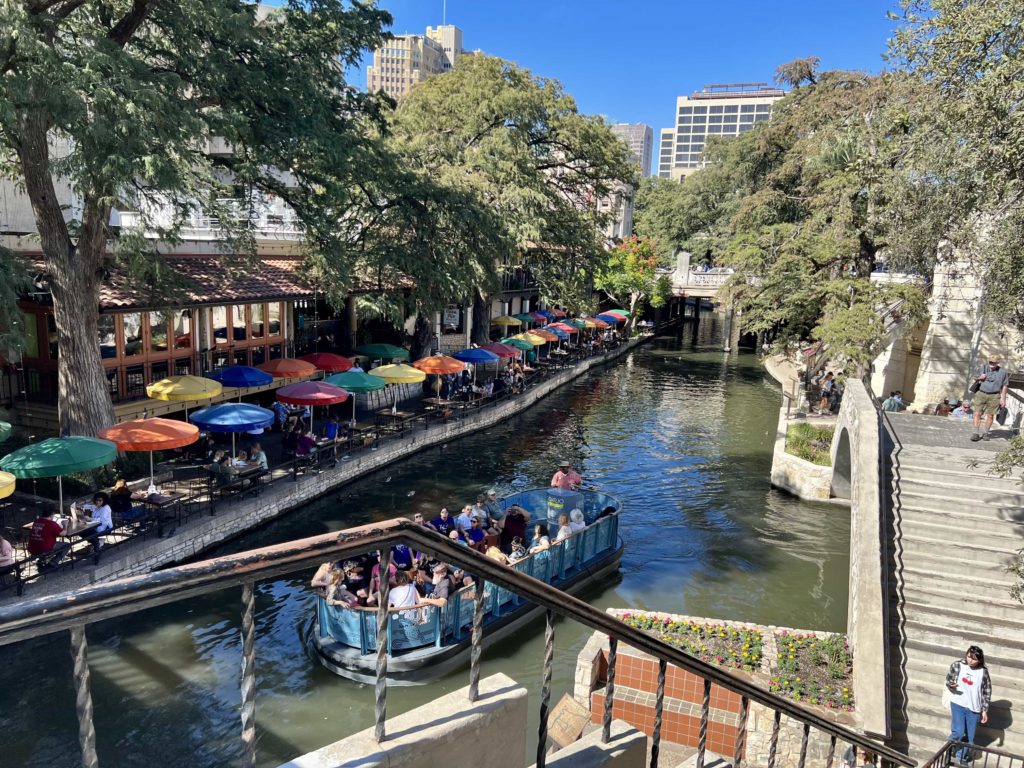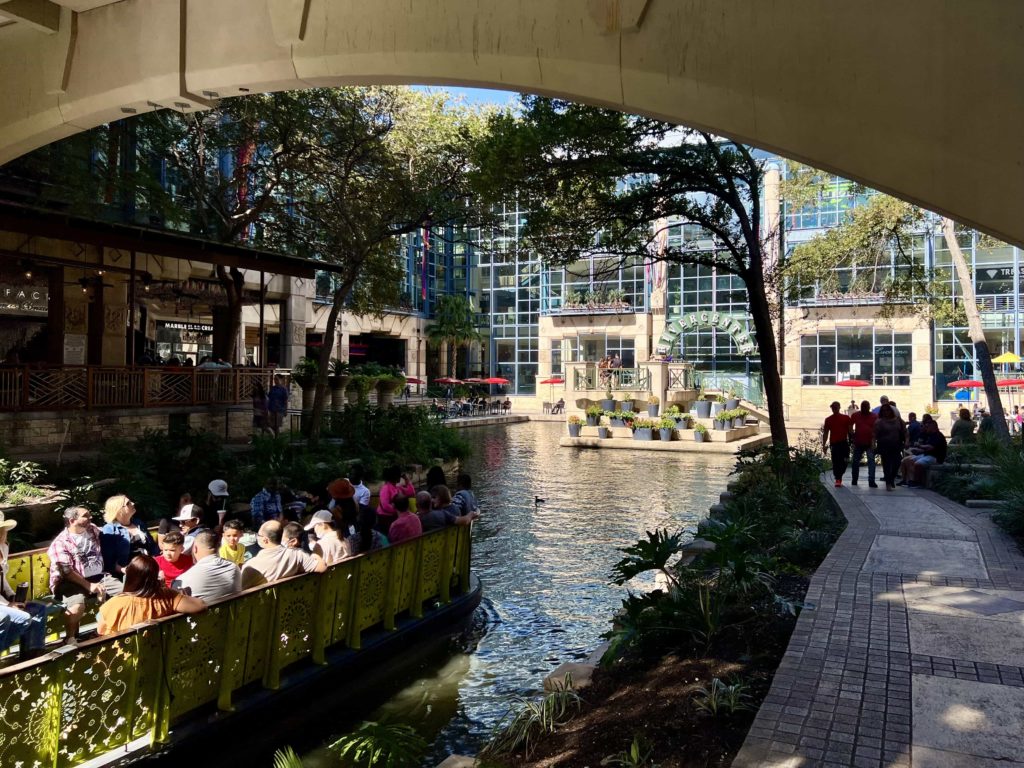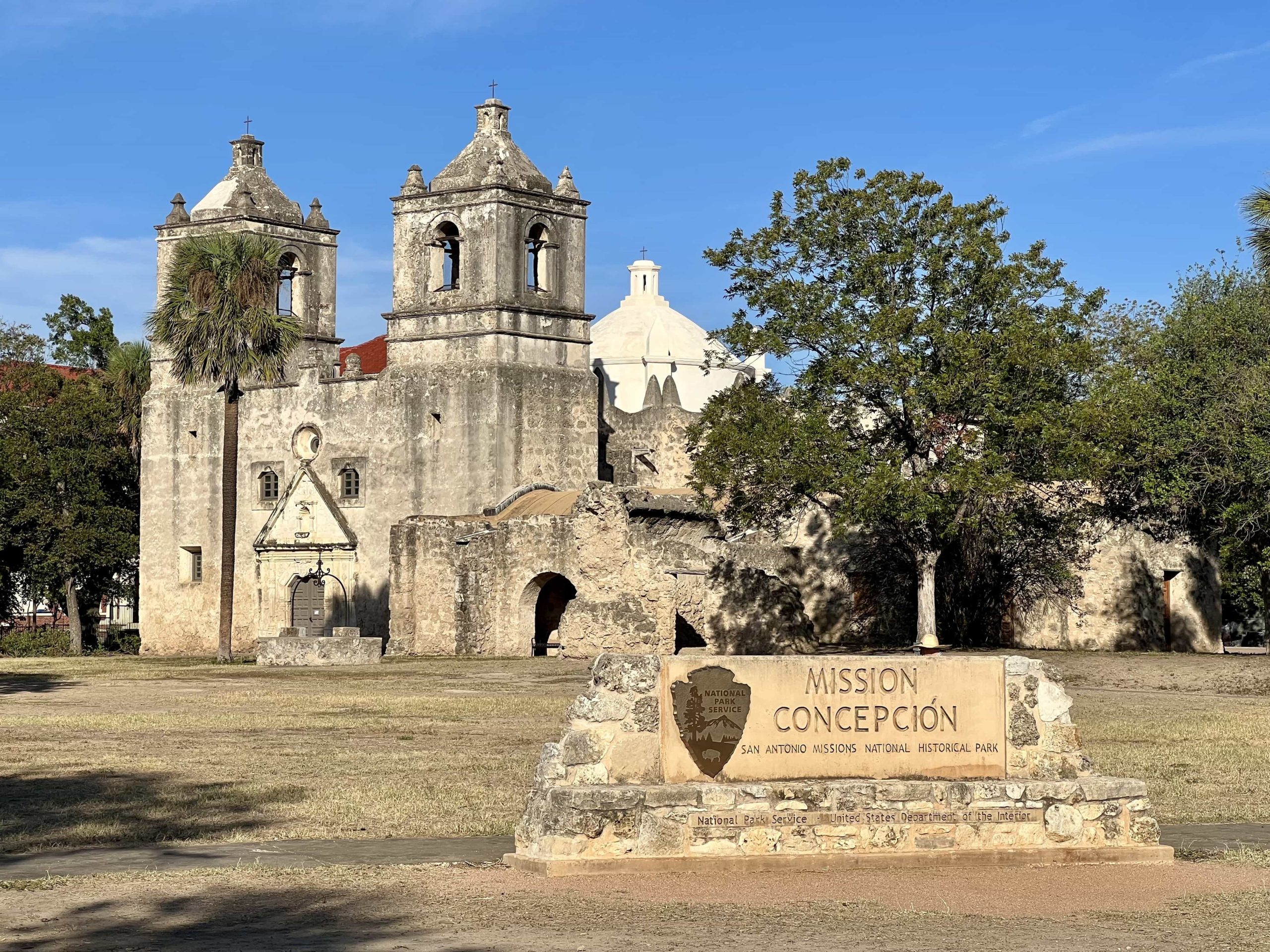 If you book far enough in advance, you'll have more success with Airbnb than I did. I'm writing this article in mid-February, and there's thousands of places available. Hotel prices in Austin though, are inflated well in advance (if not perpetually), so brace your wallet for a major hit if that's the route you want to go down.
Where did I park?
Parking at COTA can be a bit of a minefield, and there's lots of discussion about it online. Events of this scale are always going to present logistical challenges, so I'm sure COTA isn't the only victim of this, but it can get particularly bad due to the record-breaking attendance figures.
The good news, is that there's ways you can avoid the hassle. Despite my lack of planning, I had a surprisingly smooth experience by opting to go for unofficial parking, and came away with a much better picture of the overall parking situation.
I packaged up everything I learned into a comprehensive guide, which I'd highly recommend reading if you're on the fence about how to approach parking at COTA.
How was the General Admission experience?
If you're not familiar with GA tickets, essentially they get you access to the circuit, allowing you to watch from the grassy areas which are dotted around the track. You'll probably have spotted these areas — adorned by deck chairs — from the aerial shots on TV.
Of course, you don't have access to the grandstands or bleachers with this ticket type, but what's great about the undulating layout of COTA, is that there's plenty of great vantage points from which to get unobstructed views, close to the action.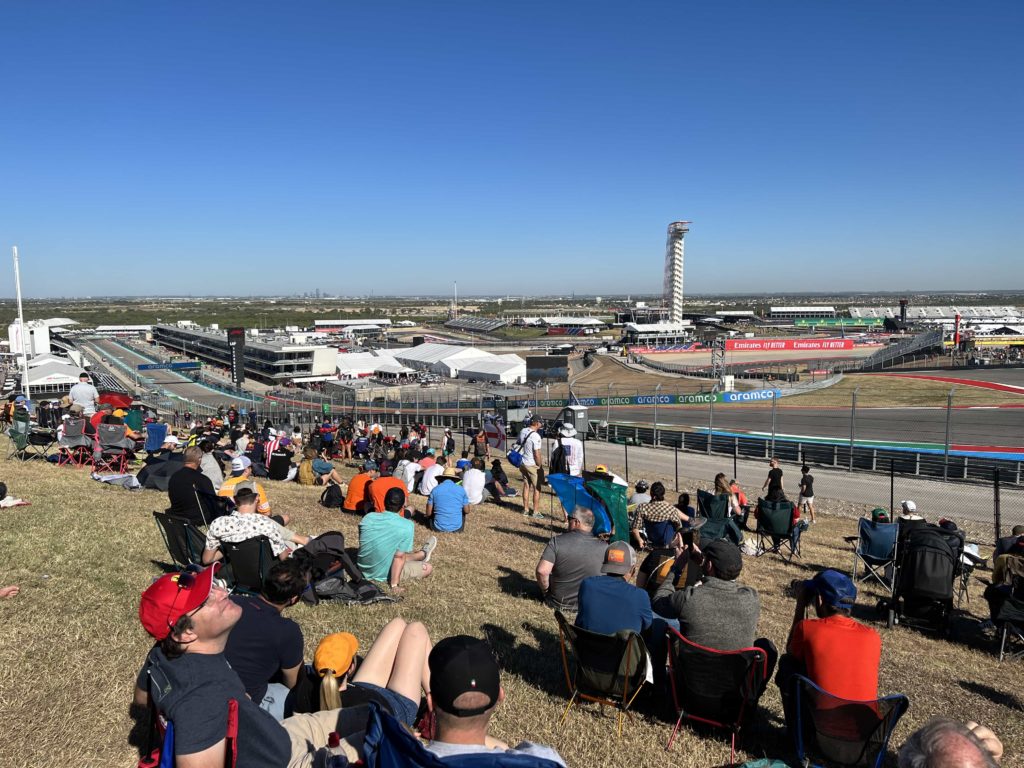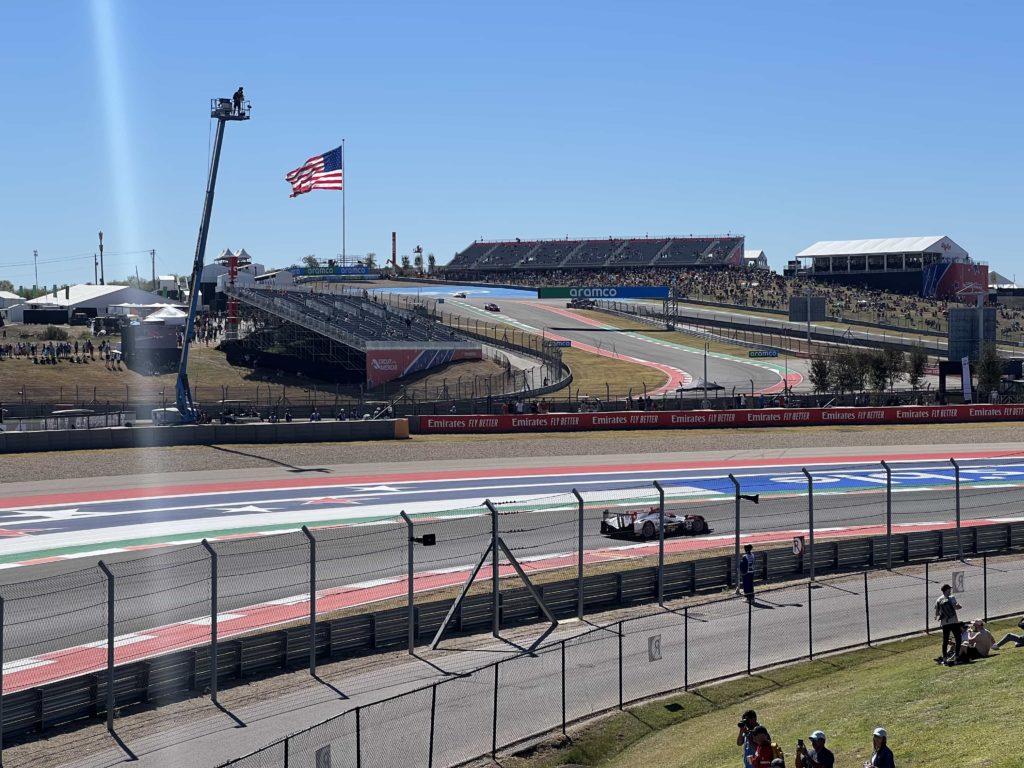 It's quite incredible how much elevation change there is around the track, especially when you consider that much of the terrain topology was purpose-built through earthworks and grading. Not only does this add drama to the racing, it also gives you visibility across the circuit — for example, looking across from Turn 16/17/18 to Turn 1, or vice versa. Also, as the grassy areas themselves are banked, you'd be hard pressed not to find a good view.
I didn't once regret not having a seated ticket during the weekend, and in fact very much enjoyed the freedom of not feeling tied to a specific location — which is how I think I would have felt if I'd paid for one of those tickets, given the price. Moreover, as COTA is widely considered one of the best — if not the best — track for GA spectators, it's a good opportunity to have that experience vs. at other tracks where seated tickets are more of a necessity.
Where would I recommend watching from?
The map on the COTA site indicates eight designated GA areas to watch from. You might look at this and think these areas look quite small and restrictive, but in fact, they're quite vast. You just need to look at the area they cover vs. the grandstands to realise how much space is dedicated to GA spectators.
Moreover, you can move between these areas as you please, and you'll come across other vantage points as you do so. The bridge at Turn 17, for instance, offers a view from above the cars as they speed through the long right-hander. You'll have to observe in passing though, as it's a walkway, not a proper viewing area.
If you're attending on the Friday, use this day to familiarise yourself with the different vantage points, and scope out a few spots to watch from on the Saturday and Sunday. It's tempting to find a location and stick to it, but I really enjoyed exploring the track and experiencing the cars through different sections. It's for this reason that I wouldn't bother bringing a camping chair, unless it's a lightweight one you can easily throw on your back.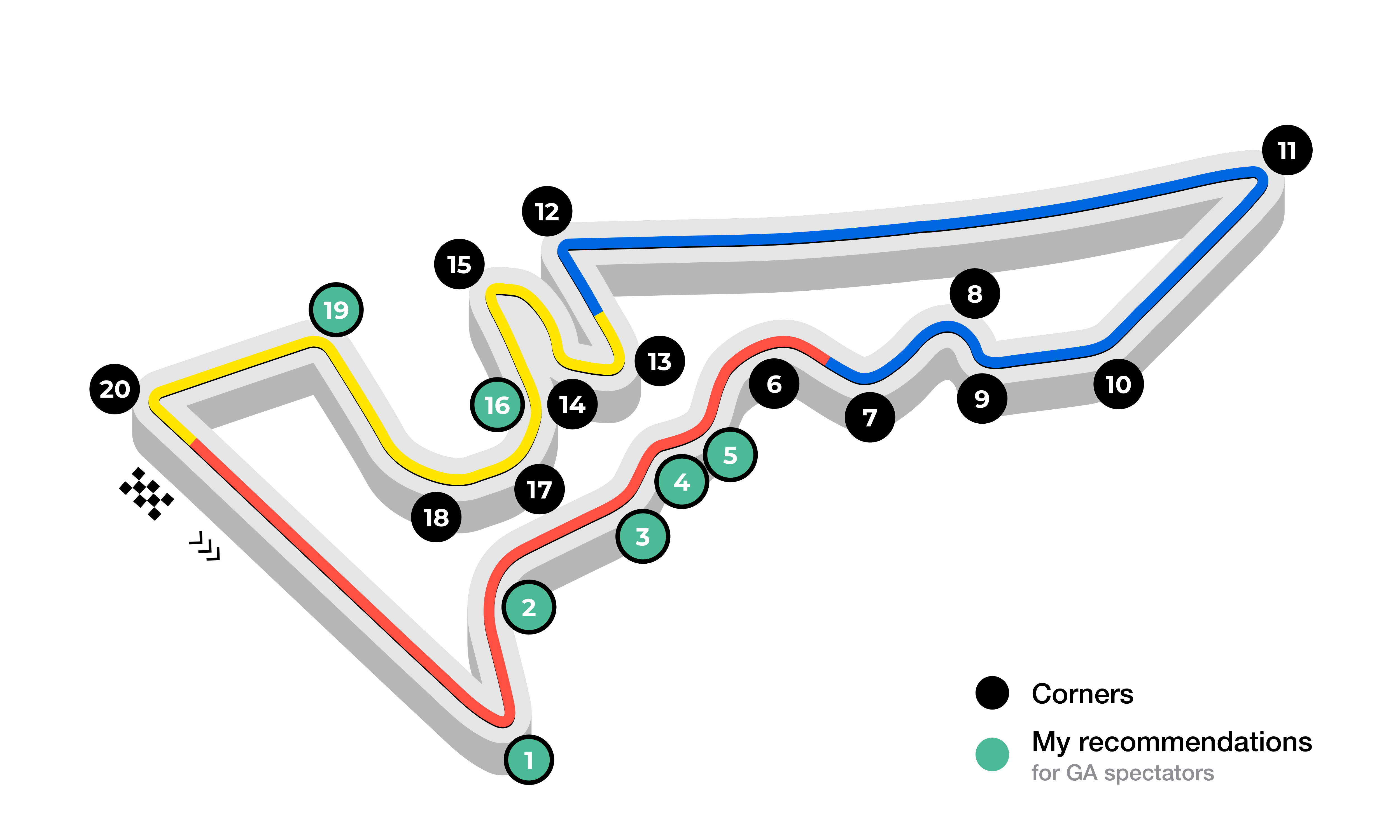 For the race, you might want to watch from one specific spot, but even then you could consider using pauses in the race for safety cars, red flags etc. to check out different locations. Just bear in mind that on Sunday, the crowds are a lot more dense, so you might struggle to get an unobstructed view if you haven't secured a specific spot.
It's not clear whether this was intentional, but between sessions on the Friday, security weren't checking tickets for the grandstands. During this time, many GA spectators — myself included — were grabbing seats for the practice sessions. This was a good way to get a sense for what the grandstand experience is like, if you're tempted to purchase a seated ticket for the following year.
There were plenty of spare seats, so this didn't cause problems for those who actually had tickets, but it still didn't feel quite right to get a free pass, when others had paid. I think security should have a stricter policy in place for future years.
Entertainment and activities
When the action isn't happening on track, there are various attractions to keep you entertained around the circuit.
The highlight of these is probably the driver interviews (engagements) which are hosted at the Germania Insurance Amphitheatre on the Friday and Saturday. When I was there on Friday, it was the McLaren, Aston Martin, Alfa Romeo, and Alpha Tauri drivers being interviewed, but they switch up the lineup for each race weekend.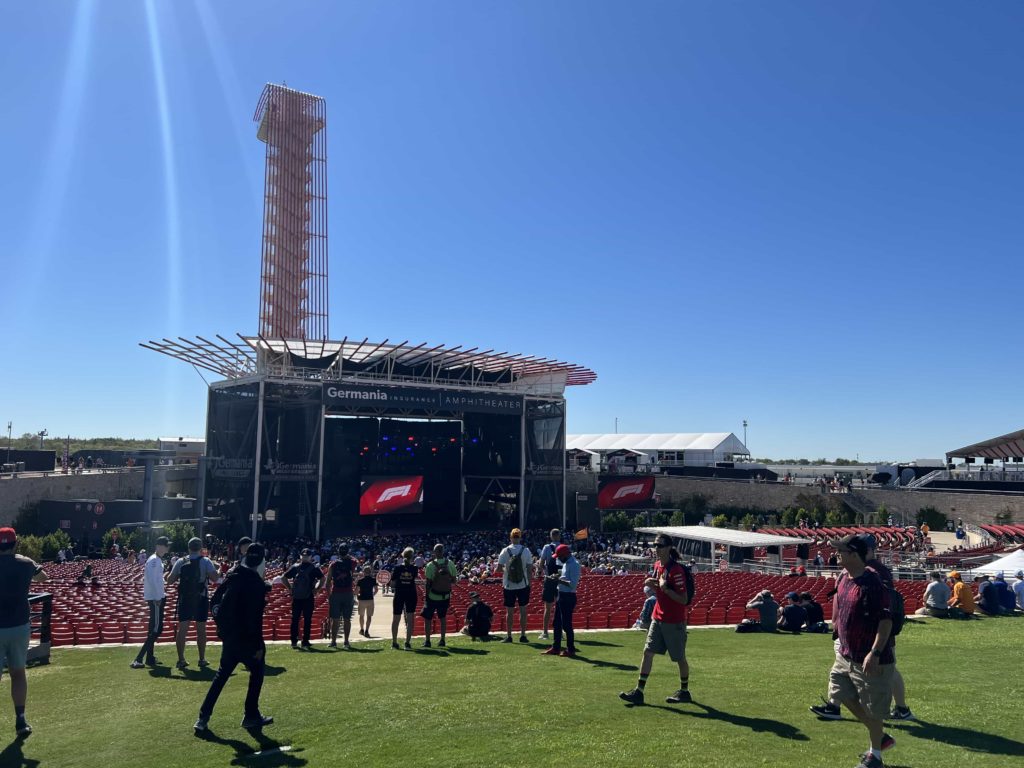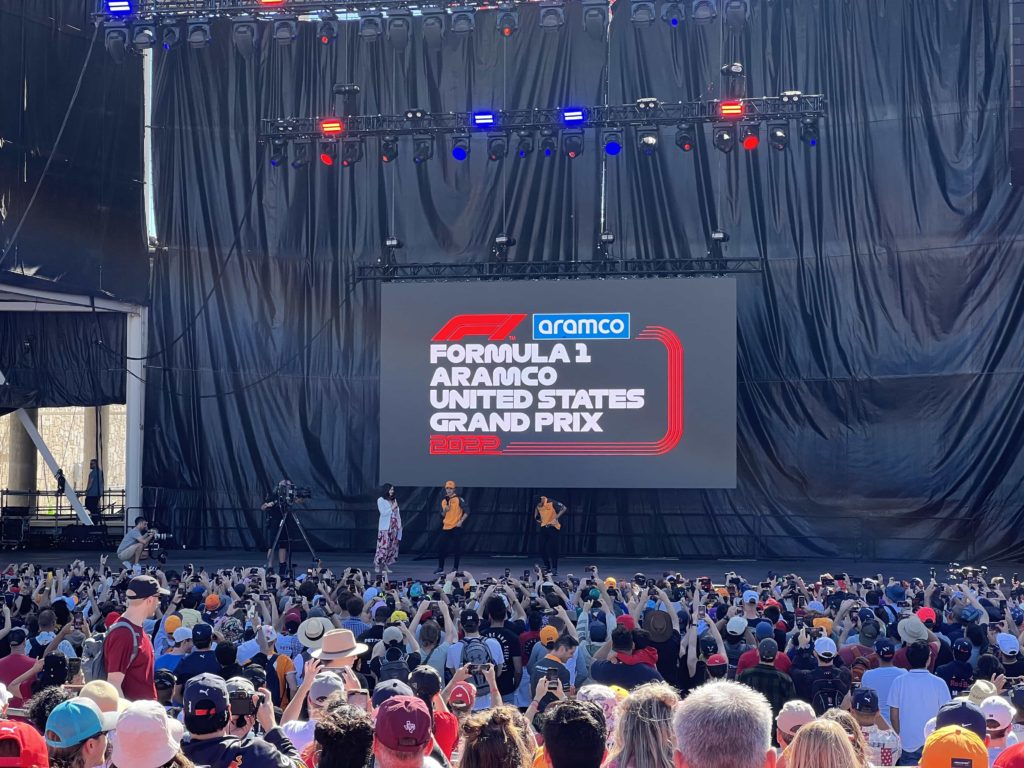 The interviews feel a bit forced — the McLaren one with Norris and Riccardo was particularly cringey — but it's still good to hear from the drivers. If you're near the front in the standing section, you might get lucky and catch some merchandise as it's thrown out into the crowd.
Not far from the amphitheatre, is the F1 Fanzone, which is essentially fairground attractions for F1 fans. There's a pitstop challenge, a reaction time challenge, and an Esports race where you can take on fellow fans in a three-lap race. Most of them I was happy to skip, but I couldn't resist trying my luck on the Esports rig.
I'm ashamed to admit how competitive I got about this, and even more ashamed to say that I came second. In fairness, the winner was proudly talking about their superior racing rig at home, so they were clearly experienced. Also, my performance was hindered by the glare of the sun. Jeez, I'm coming up with racing driver excuses, and I'm not even a racing driver.
Elsewhere, there are rides, musical performances, artwork, shopping, and more. There were a few cars on display, including the 2022 F1 show car, a McLaren Elva, and a couple of Alfa Romeos, but not as many as I'd have liked. The historical Ferrari Challenge display was good though. More of that next year, please!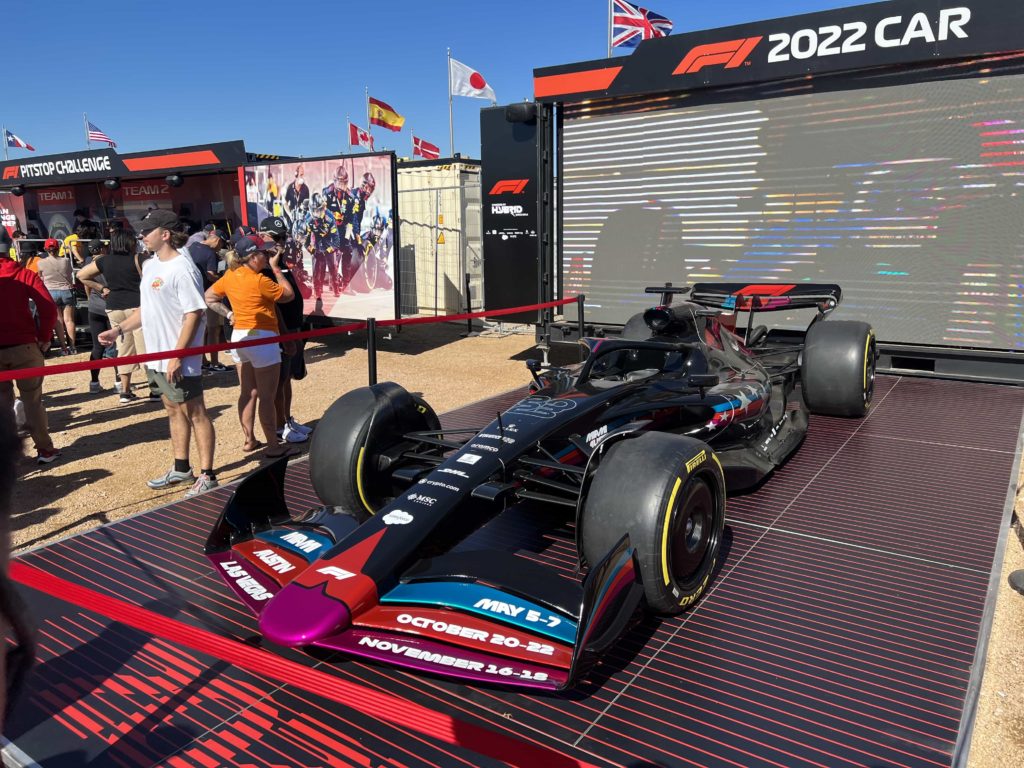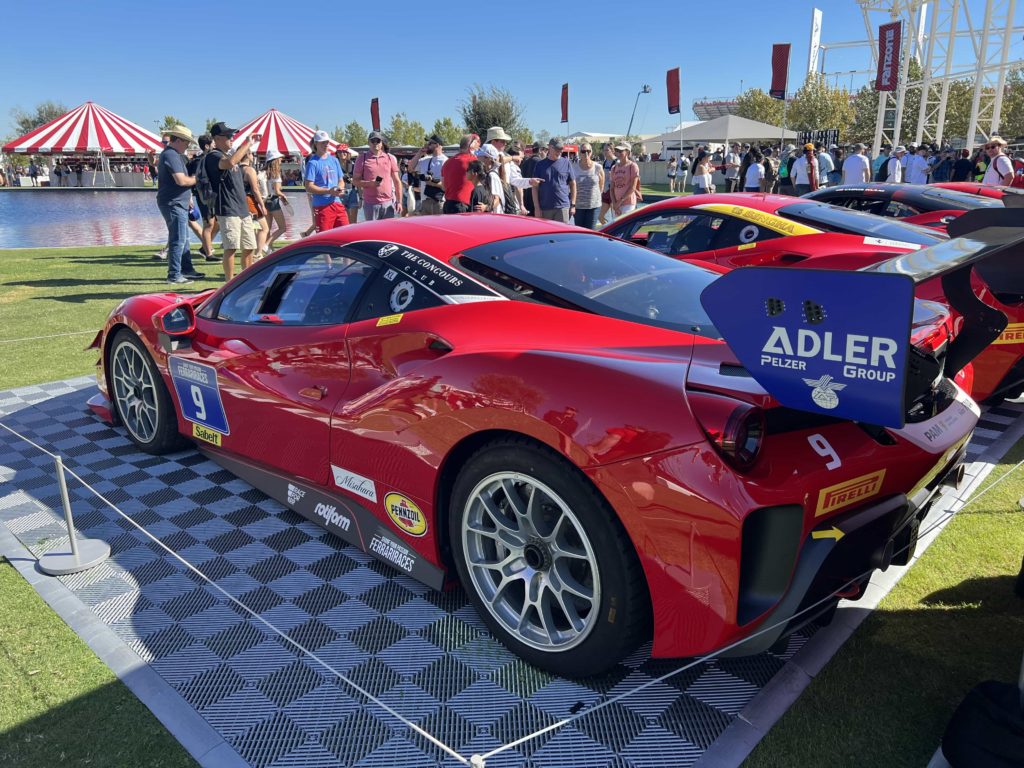 There's also the iconic observation tower, which costs $35 to visit. Surprisingly, you can even head up there during the race, but only for 10 minutes at a time. I didn't go up, but the view looks impressive, so it's something to consider if the line isn't too long.
I've got to mention merchandise, purely because of the outrageous prices. I've never been one for random pieces of merchandise, but I was tempted by a Mercedes cap until I saw they were priced at $80. This wasn't unique to Mercedes either, they were all the same price, and the other clothing items were even more expensive.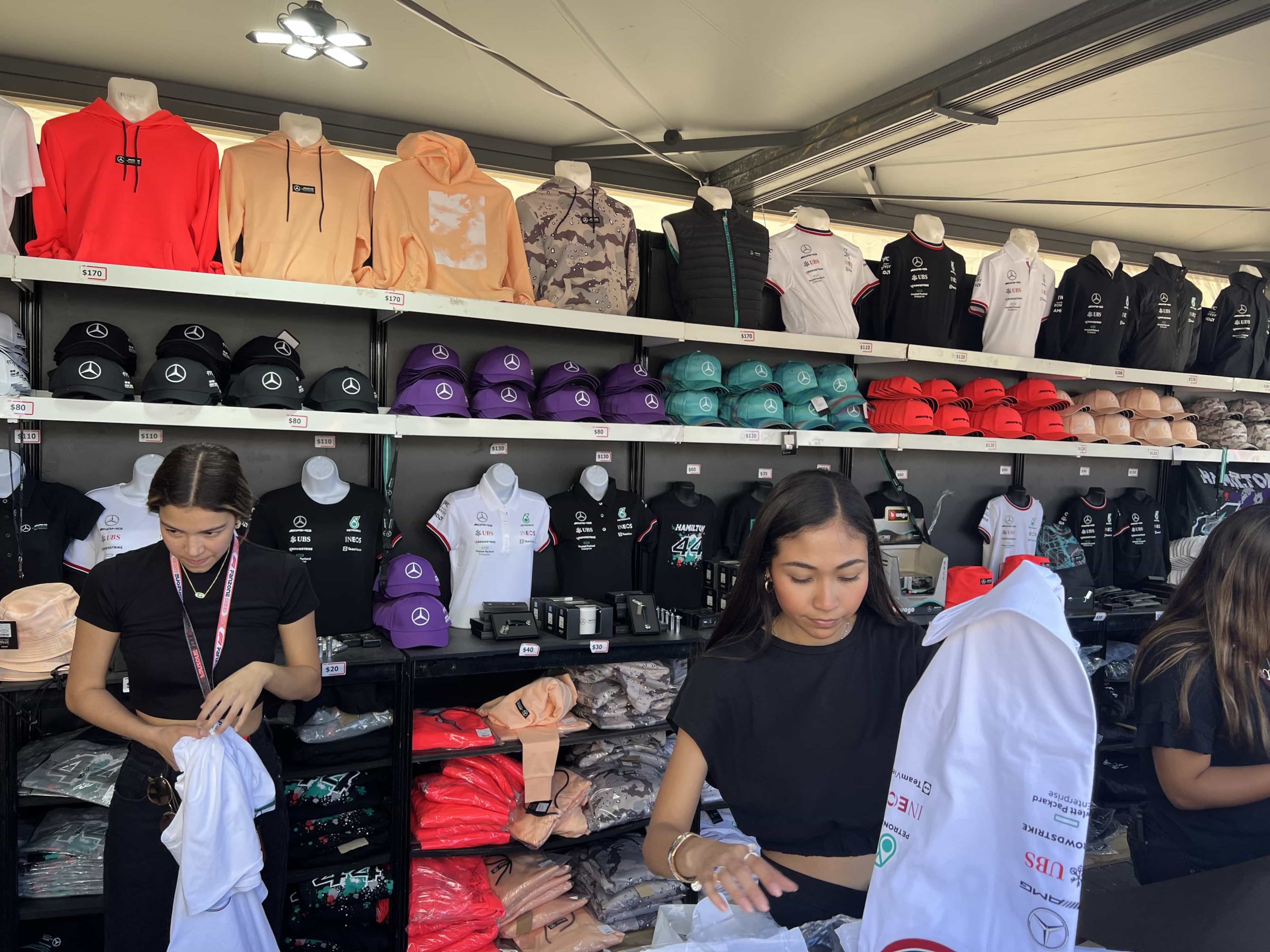 Support races
I arrived early on both the Friday and Sunday, so had the full experience of the support races.
The schedule wasn't as packed as it normally would be, since W Series had been cancelled due to funding issues, and COTA isn't one of the tracks that F2 and F3 tag along to, as part of their calendars.
Fortunately, there was still the Masters Endurance Legends and Masters Historic qualifying and race sessions. I don't follow these series, so wasn't particularly interested in the results, but it's always good to see a different flavour of cars.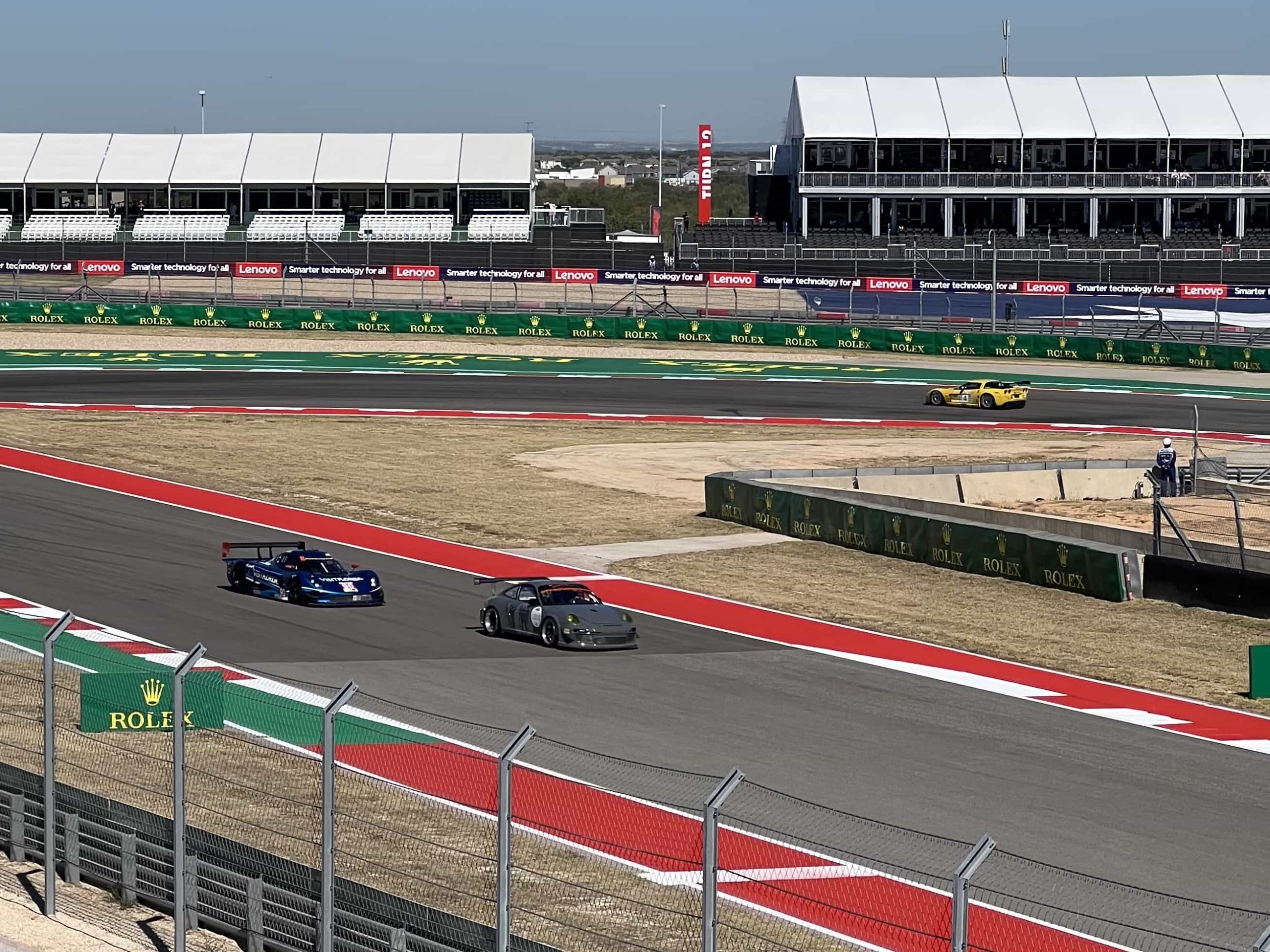 On the Friday, Ζak Brown drove the McLaren MP4-27 alongside Mario Andretti in the MP4-28. This was quite a novelty for me, particularly seeing the MP4-27 in the ironic silver and red McLaren livery, which I'd observed on TV for many years growing up.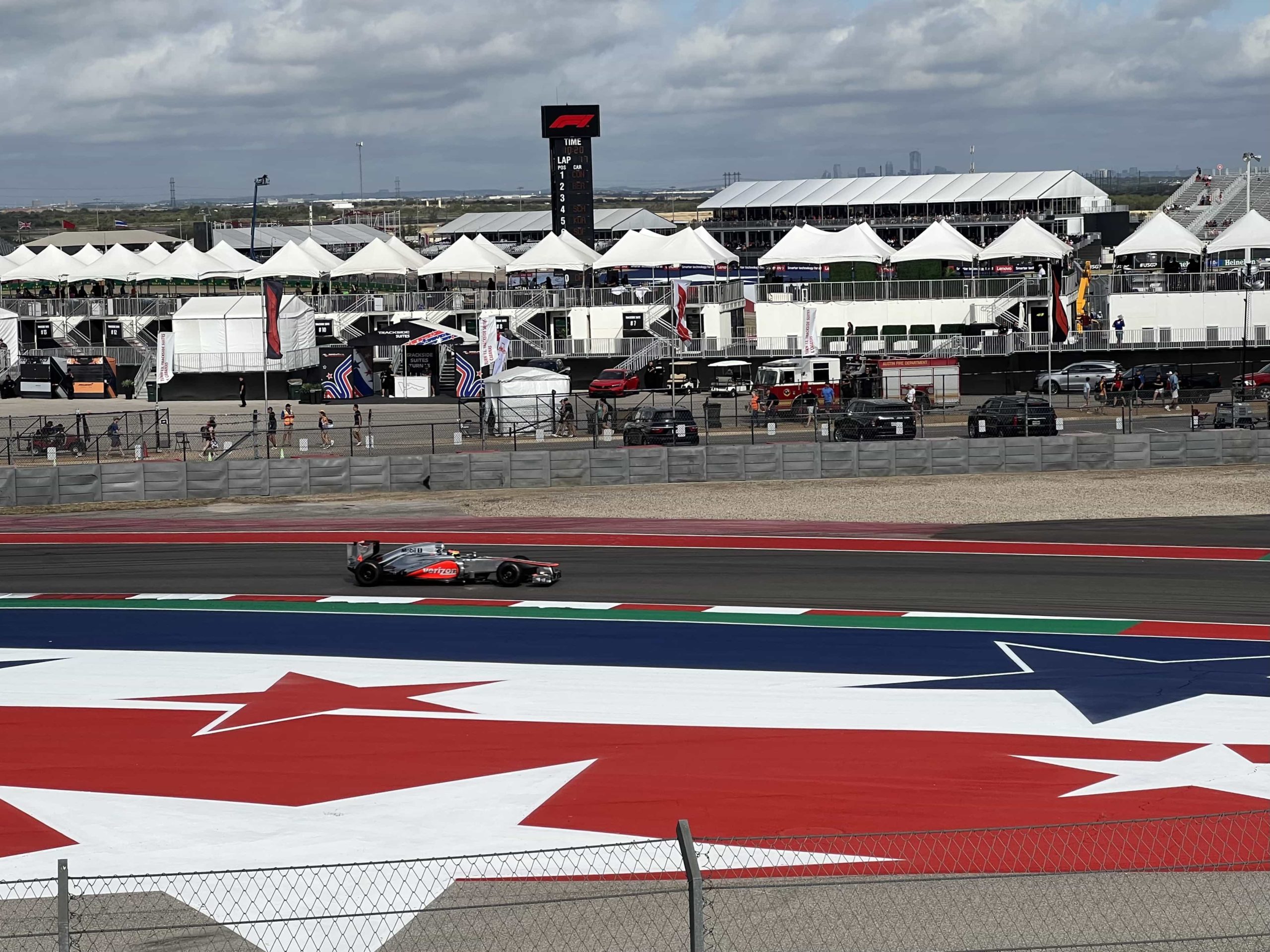 Even the Pirelli Hot Laps I quite enjoyed watching, as the drivers were really pushing the road cars to their limits. Credit to the AMG GT R drivers, they were really on the edge, and the Aston Martin DBXs win the award for best, but most uncharacteristic powersliding.
I didn't catch the Jackie Stewart charity lap, or drivers parade, as I was on my way to the Podium Club, but these also took place on the Sunday.
Experience
The scale of the track, the glamour, the logistics — everything impresses. If you've followed F1 on TV for many years, you'll find it a bizarre feeling to experience it in front of your eyes for the first time. Almost like seeing a celebrity in real life — well, unless you're like me and couldn't recognise a celebrity to save yourself.
What I realised early on, is that being a spectator is so drastically different to watching on TV, that you almost have to treat it like a different thing entirely. It's not like watching football in a stadium where you feel closer to the action; instead, the immersion is more around the spectacle and atmosphere. Don't go expecting to follow the action nearly as closely as you would at home, and instead find ways to take in as much of the overall experience as possible.
What struck me most is how much more dynamic and alive the cars look. They slide around a lot more than you'd think. Sometimes F1 cars are described as looking like they're on rails (looking at you, W11). Through the sweeping corners, definitely, but through the sharp corners, it's quite apparent how utterly on the edge of adhesion they are. Hamilton hunting down Verstappen in the earlier laps looked like some sort of Tom & Jerry chase, with the rear of the cars akin to the scampering legs of a fleeing mouse on a hardwood floor.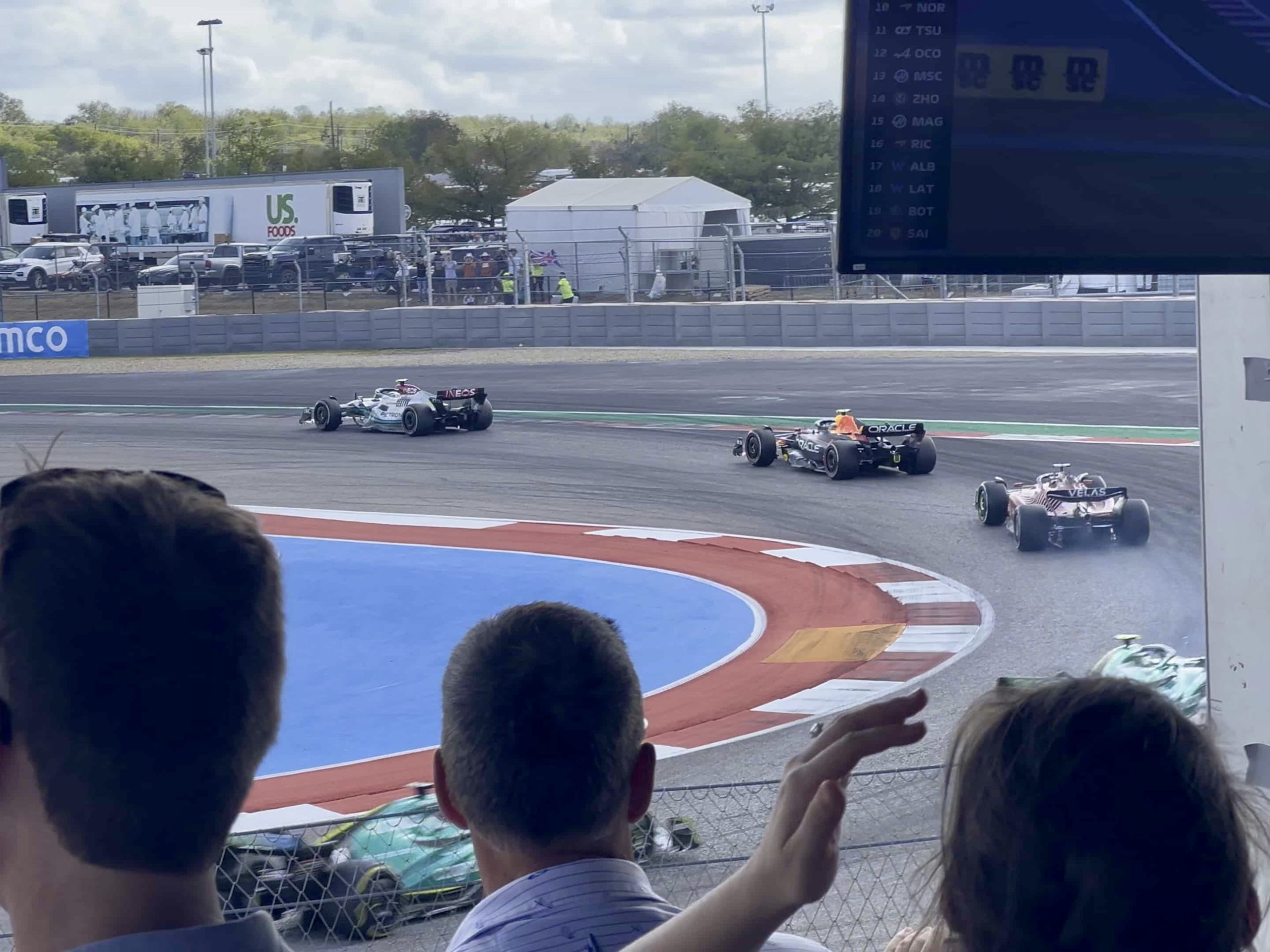 The slower corners highlight another characteristic, and that's how clumsy they look when the aero isn't having much influence. Turn 1 in particular, you'd bet on them going straight on into the gravel until they finally gain traction and rotate towards the apex, bouncing across the bumps as they go.
More impressive, is how rapidly they slingshot out of the final corner and down the main straight. The change of speed is immense. You can only get a true sense of the concentration required over a race distance, by seeing the drivers in action for real.
Sound
The sound of the hybrid V6s has been lamented by many, over the years, and while it's not as disappointing as I feared, it certainly pales in comparison to the sound of the Masters Endurance Legends support race, which features an eclectic mix of cars from the '80s, up to modern day.
It's not that the sound is boring, it's just too quiet, and doesn't have the impact you'd hope for unless you're positioned quite close to the track. Quite frankly, you'll hear more of a racket walking down Sloane Street in London than at an F1 race these days.
That said, Turn 1 and Turn 20 offered the best aural experience in my opinion, thanks to reverberations of the exhaust note off the pit lane wall. What the TV mics don't capture well is the unique characteristics of the engines from each manufacturer. The Red Bulls have a low-end growl, while the Mercedes sound like angry bees. You don't get a sense for that on TV.
Atmosphere
COTA definitely mirrors Miami (perhaps to a slightly lesser extent) in the number of casual fans and newcomers. There's plenty of long-time enthusiasts to be found, but in overhearing conversations, you get a sense for how many attendees are still learning and discovering the sport. This is no bad thing, as I think that newcomer intrigue and excitement only adds to the atmosphere.
Another thing I noticed is how easygoing the spectators are, and how there's zero antagonism between fans of different teams — it's all very respectful and good-natured. If you've ever been on Twitter, you'd be concerned for your life, but it seems those internet trolls seem to stay at home. I think this is also somewhat down to how broad the support is for different teams in the US; all of the teams were well represented in the merchandise worn by fans.
Commentary and build-up
One extremely weird oversight is the volume of the commentary. It's almost impossible to follow, even on the Friday, at the quietest parts of the track. The TV screens are poor, as they're small, and can't compete with the bright Texan sunlight, so unless you can see the action from your vantage point, you're going to have to really tune your hearing into the audio.
I don't know if it's like this at every track, but it baffles me that they don't consider commentary to be a core part of the experience, and a tool to enhance the atmosphere. Imagine watching F1 on TV without commentary, without Crofty's excitement when Verstappen makes a lunge. Why wouldn't they take advantage of that at the track? Really strange.
Similarly, the build up is really lacklustre. They broadcast the occasional interview to the TV screens, but there's no real visibility into the paddock or pit lane, so you're much more in the dark in terms of the goings-on before the sessions, than you would be watching on TV. They should pay for the rights to broadcast one of the TV channels to the track screens.
It's all particularly problematic, if like me, you're using data roaming. My UK provider was leveraging AT&T, who's network was throttling to the point of being unusable, so I had no chance of watching the TV feed.
Food and drink
I won't go into too much detail when it comes to food, other than to say that: it's very expensive for what you get. If you feel like paying $15 for a sausage and some crisps, or $10 for a cup of ice with a side of coffee, COTA is the place to visit.
There are a few permanent facilities, but it's mostly food trucks dotted around the track, with some areas designated as food 'villages'. I ate at Lonestar Land, which is located in one of the infield sections, accessed via bridges at Turn 3 and Turn 17. For the most part, it's standard American fare (hamburgers, hot dogs, pizza etc.), and Mexican.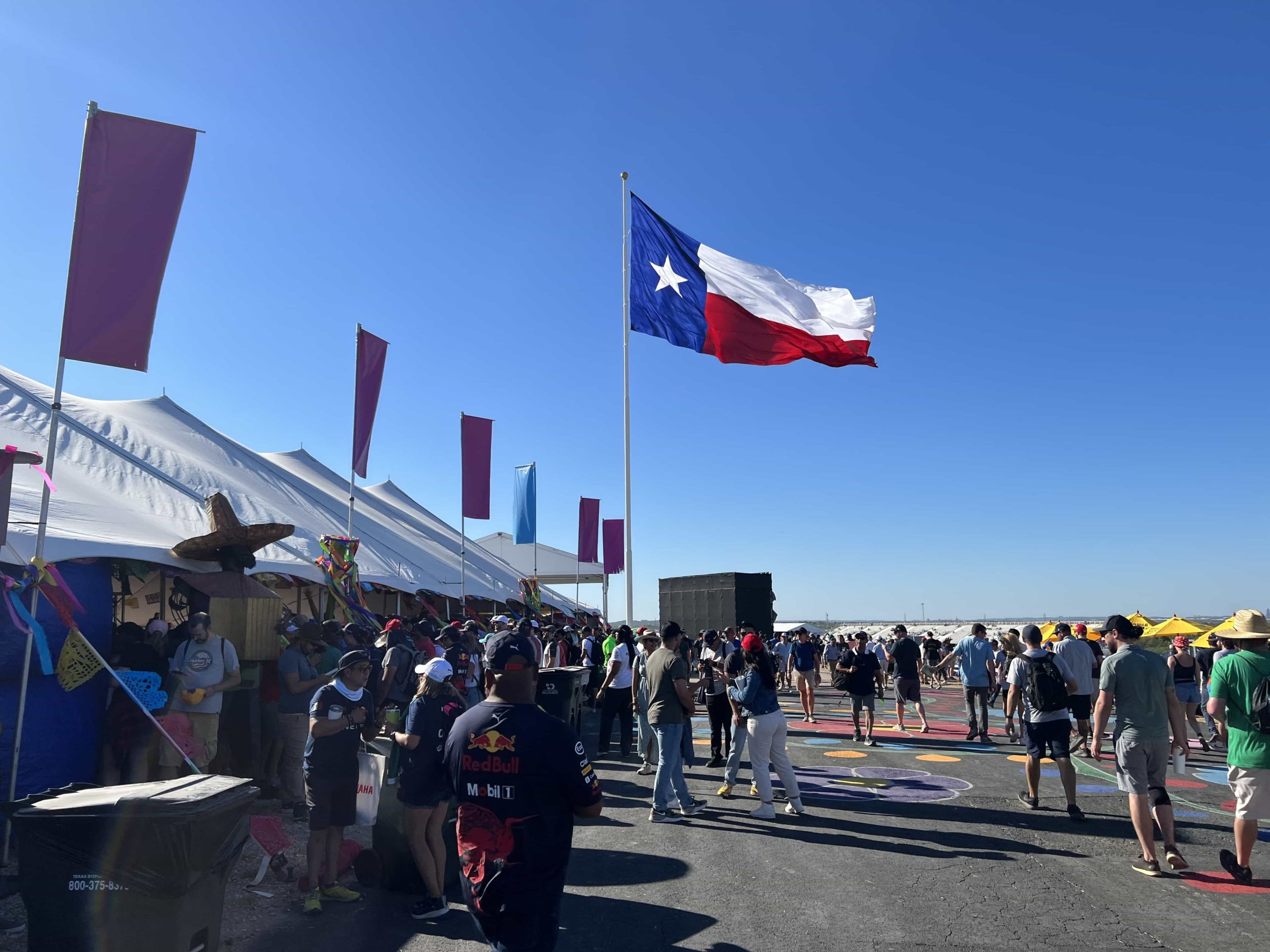 I'd have recommended bringing a packed lunch, but other than one plastic water bottle, you're not allowed to bring any food and drink to the track. That's frustrating, because as well as whatever you bring being cheaper, it would almost certainly be better quality. If you're really stubborn, you could head back to your car for lunch, but it'll be a long walk.
Support for Apple Pay is oddly scarce. Not because it isn't supported, but because it seems to be some alien concept to many of the staff members. Almost all of the food trucks had the same payment hardware, but half of them didn't know how to accept Apple Pay.
I wasn't carrying my wallet to keep my pockets light, and would never have even considered the possibility that Apple Pay would not be accepted, given its prevalence in the UK. Because of this, I got a lemonade for free. Honestly, I felt like I'd won the lottery, considering how expensive the drinks are. Disney's got nothing on these beverage prices.
Podium Club
I have a confession to make. I've made out all along that I was a lowly GA spectator, and loudly acclaimed the merits of this ticket type. In truth, I've been rubbing shoulders with the VIPs in the Podium Club. Ok, that's a stretch — it's hardly a paddock pass — but at $3,000 for a weekend ticket, you still need to sell one kidney.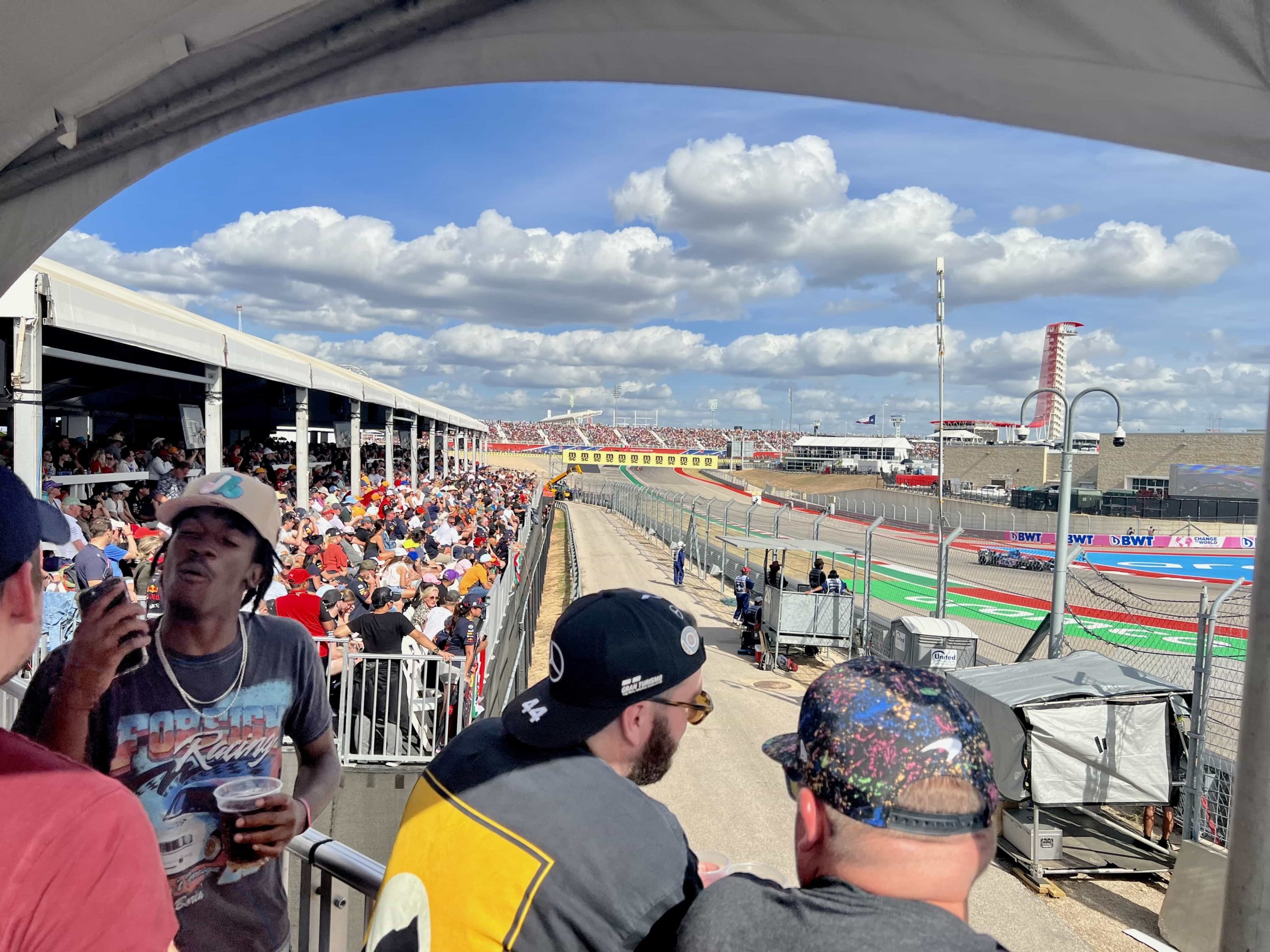 Of course, as you've probably guessed already given how much I've complained about costs, I didn't pay for Podium Club access — a friend took pity on my poor self and came through with a pass for the Sunday.
I've written a dedicated article on that experience, which you can find here.
Track invasion
The track invasion was something I'd completely forgotten about until it happened, but ended up being my favourite part of the weekend.
I only remembered, once I saw people rushing to exit the Podium Club immediately after the race. Although I'd seen track invasion signs positioned around the track, I couldn't recall exactly where, so just followed the crowd until we reached one of the openings to the track. This was just down the side of the main grandstand.
Obviously I'd seen track invasions on TV, but I didn't realise how much of a free-for-all they are. Despite the dedicated access points, people are still jumping fences, climbing down from grandstands, forming human ladders — basically whatever it takes to get onto the track first. It's hard to say whether this is by design, or whether security just lose control.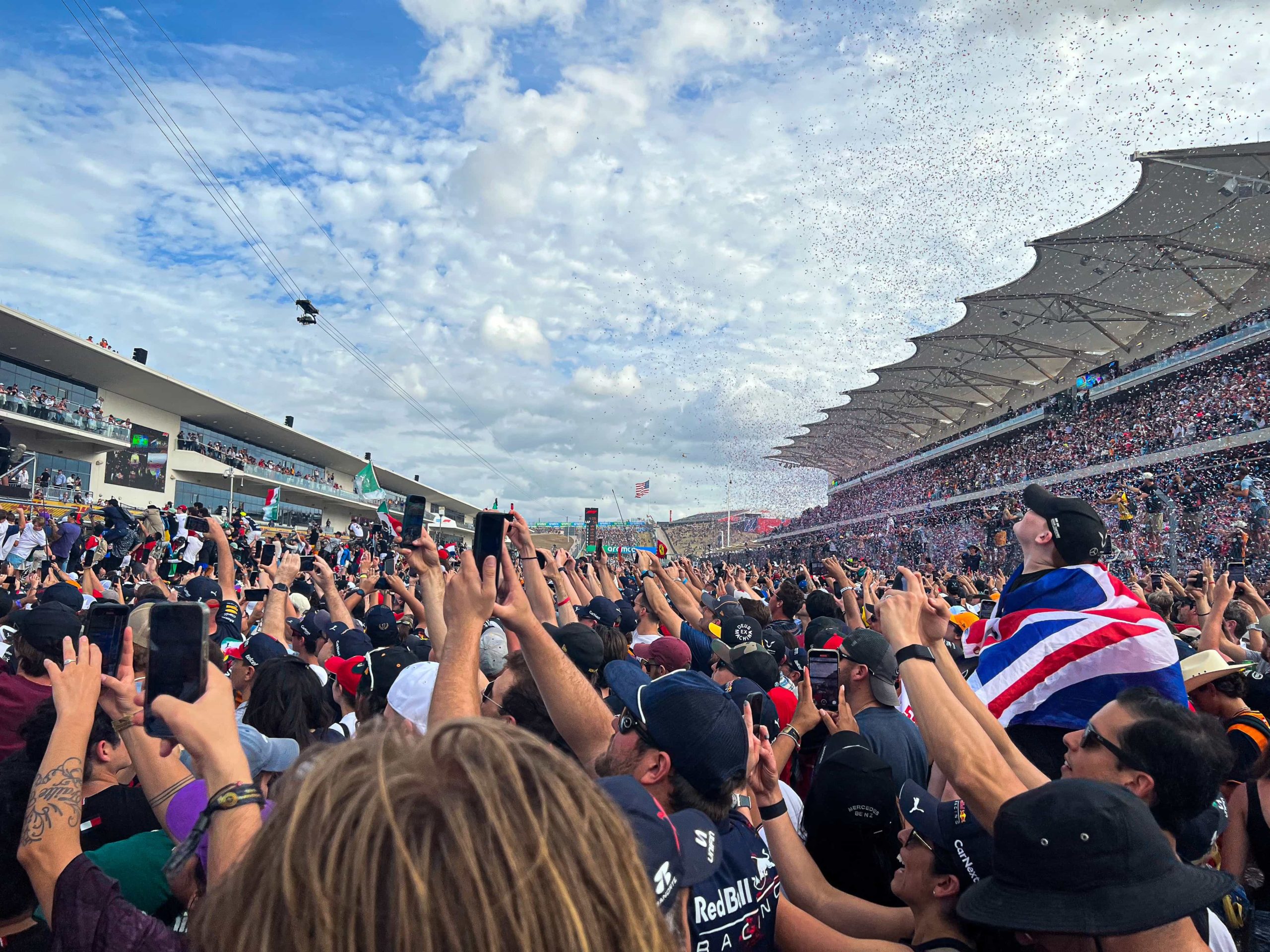 Either way, it's good fun, and the atmosphere is at its best during this point of the weekend, with everyone still on a high from the race. It's incredible to see how vast the attendance is, with the grandstand and balconies still packed out, the track transformed into a sea of people, and even the fencing completely lined by fans. Aside from the driver engagements and drivers parade, this is really the only time you see the drivers outside of the cars, so that adds to the excitement.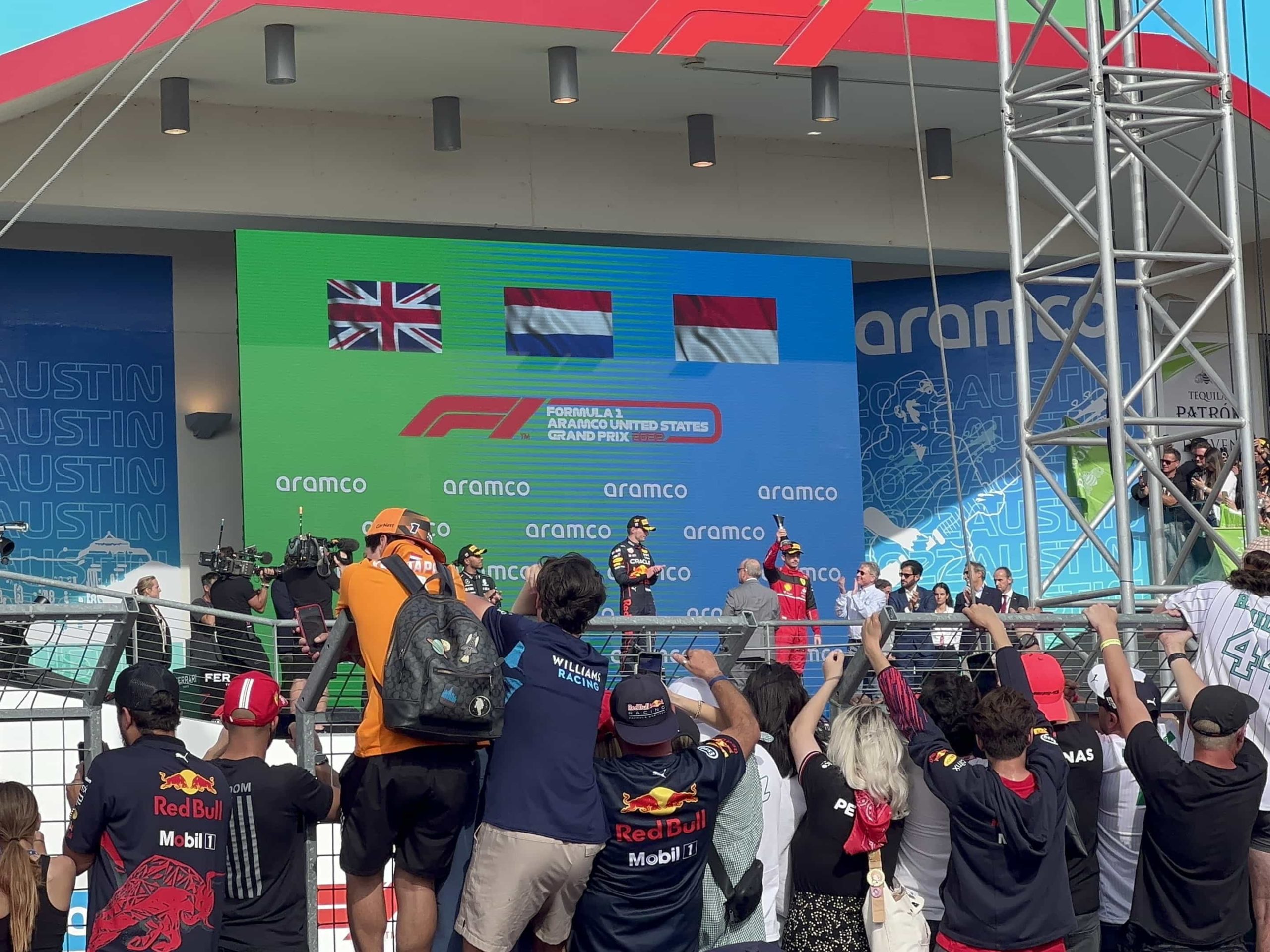 After the podium celebrations, I moved closer to the pit lane to catch a glimpse into the pit boxes, and the cars as they were being wheeled in for weighing and other FIA checks. It took some patience, but once a space opened up, I clambered my way up onto the pit wall and held onto the fencing for a better view into the pit lane. The cars were only a few meters from me, so this was a great opportunity to check them out up close, and see the intricacies of the aero.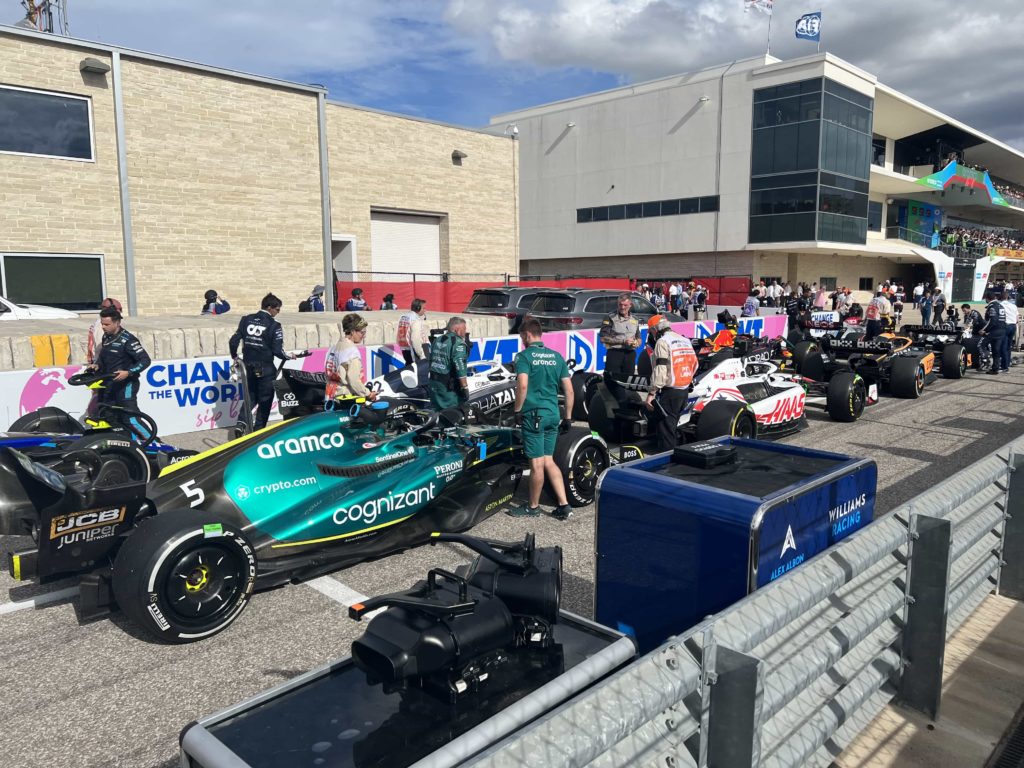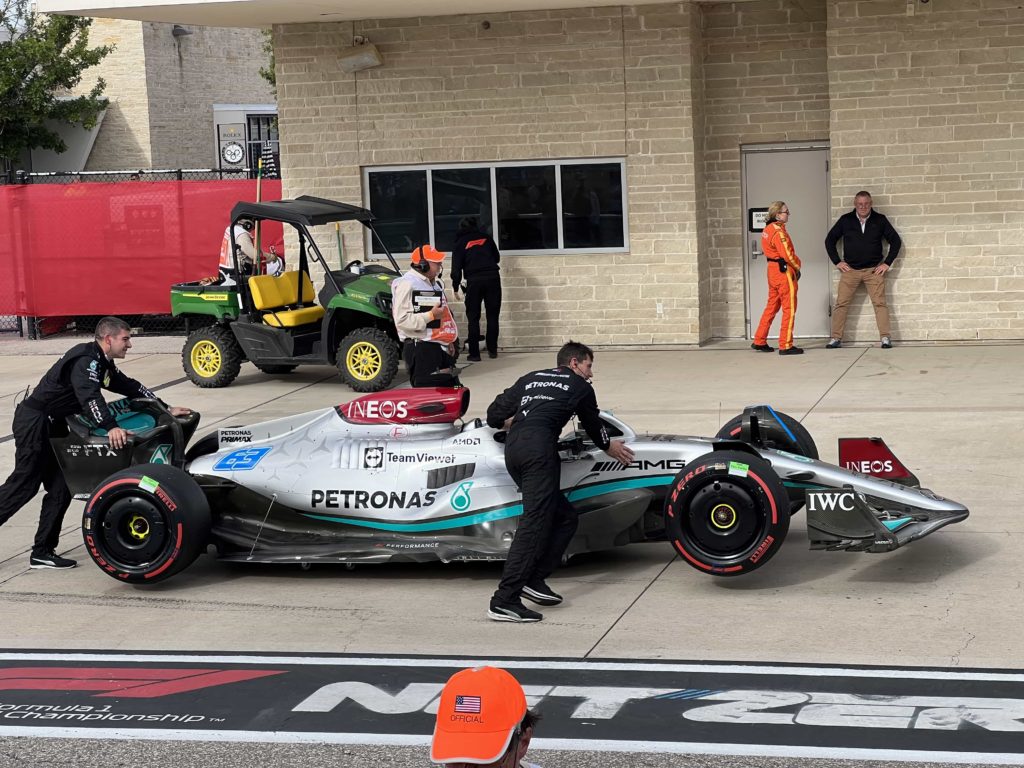 To wrap things up, I took a walk down the main straight and up to Turn 1, taking the opportunity for many photos as I went. It's well worth a walk up the hill, to give you a sense of how steep the incline is; it's no wonder the breaking zone is so short into Turn 1, and the deceleration so rapid. From Turn 1, I walked around to Turn 12, before they began closing the track and asking people to leave.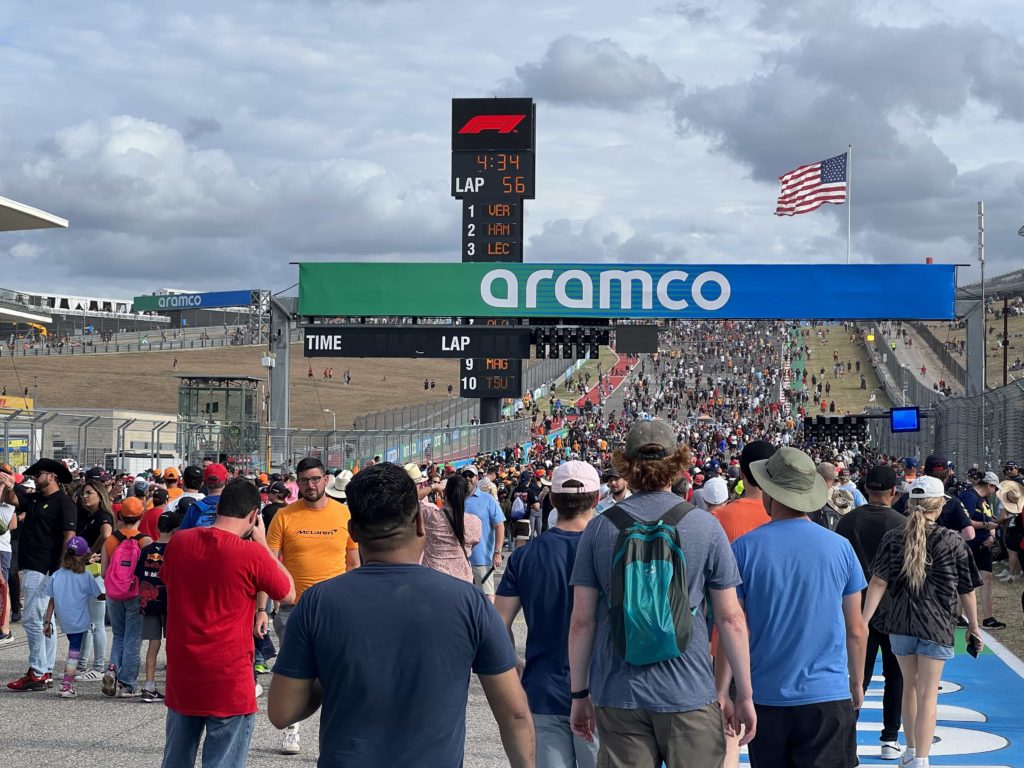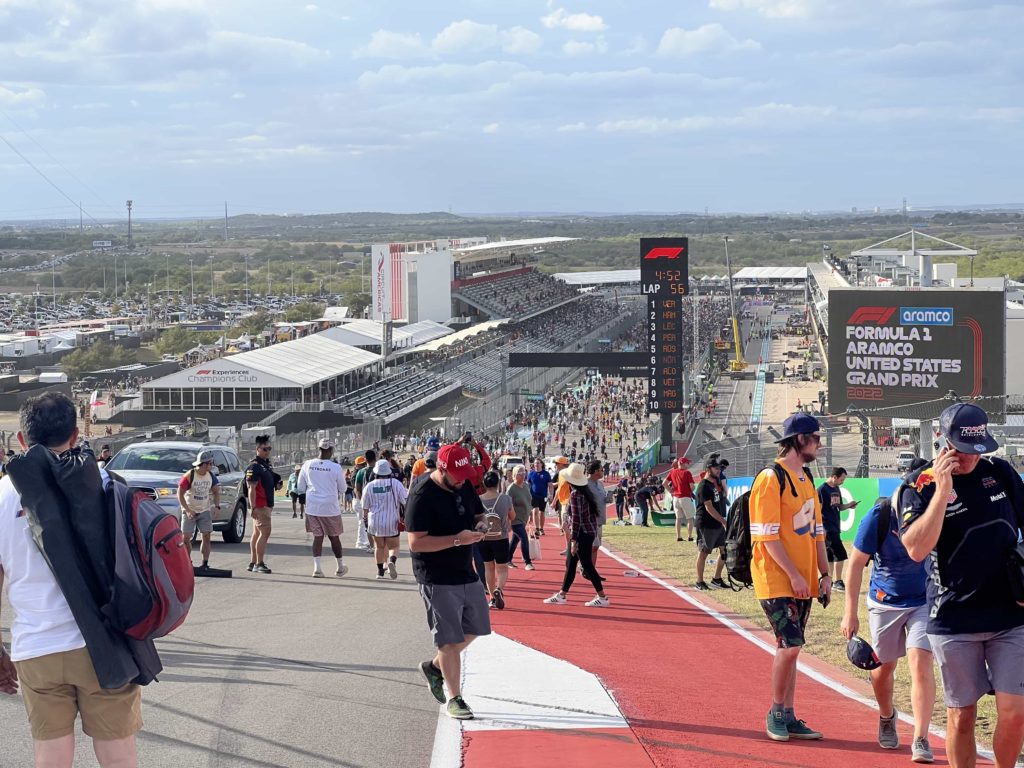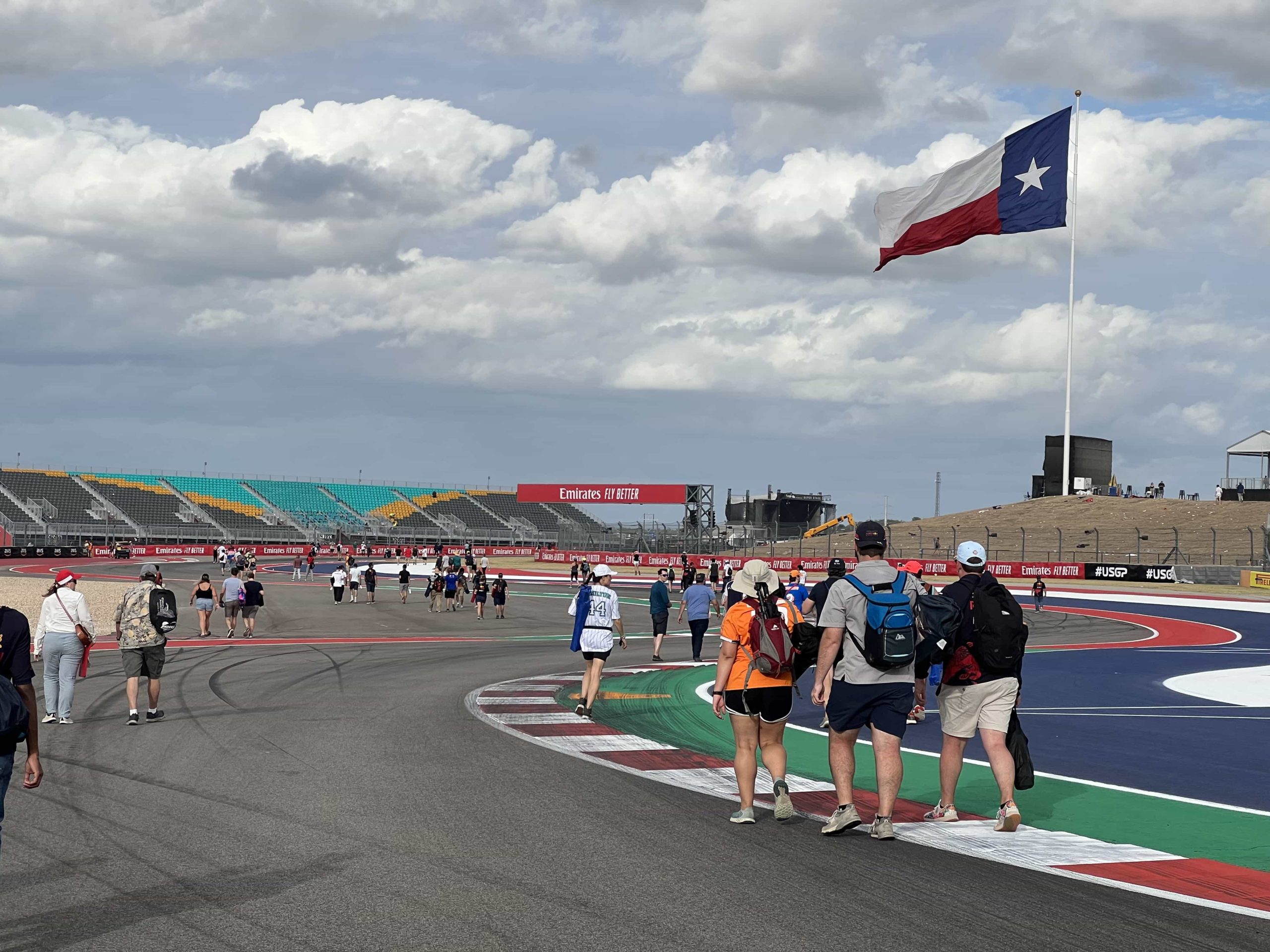 By the way, I have to ask my fellow F1 fans: almost all of the advertising had been striped by the end of the day. Where are you people planning to put all of the Saudi Aramco advertising vinyls you've nicked? On your garage door?
Concert
On the Friday and Saturday, concerts were held at the Germania Insurance Super Stage after the days' sessions. First up, it was Green Day, a band that I have seen many a time before, and who always put on an incredible show. The announcement of Green Day performing was actually one of the reasons I'd looked into COTA tickets in the first place. They were followed by Ed Sheeran on the Saturday, which I didn't see, since I didn't have event tickets for that day.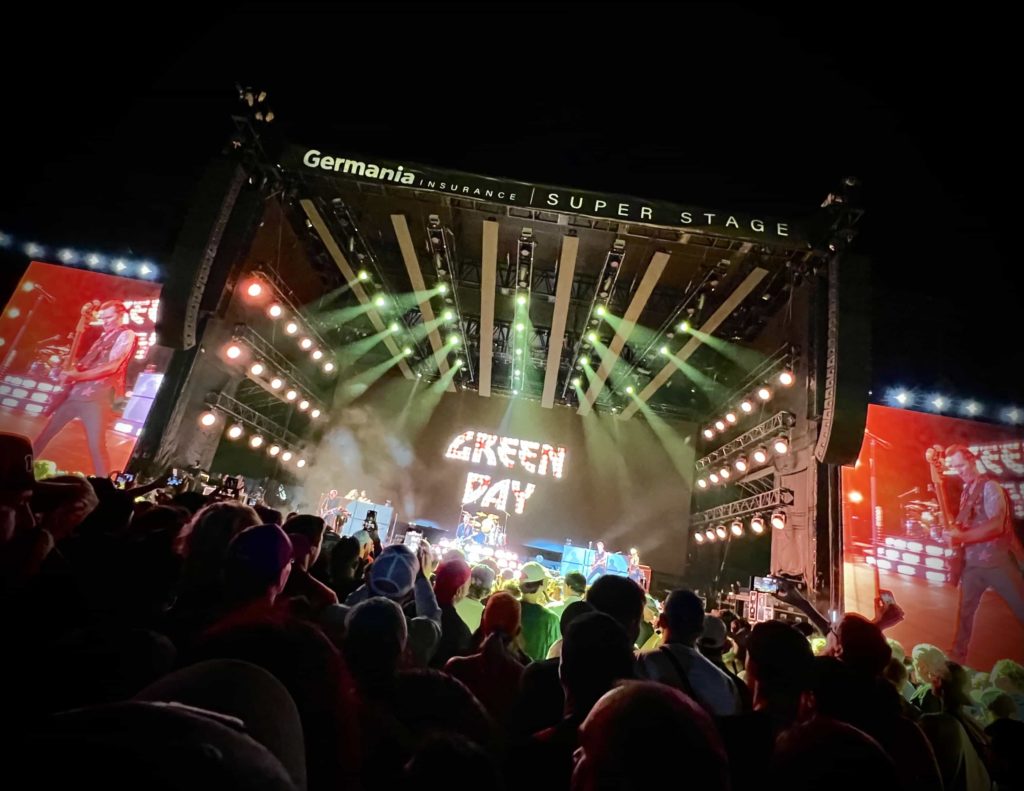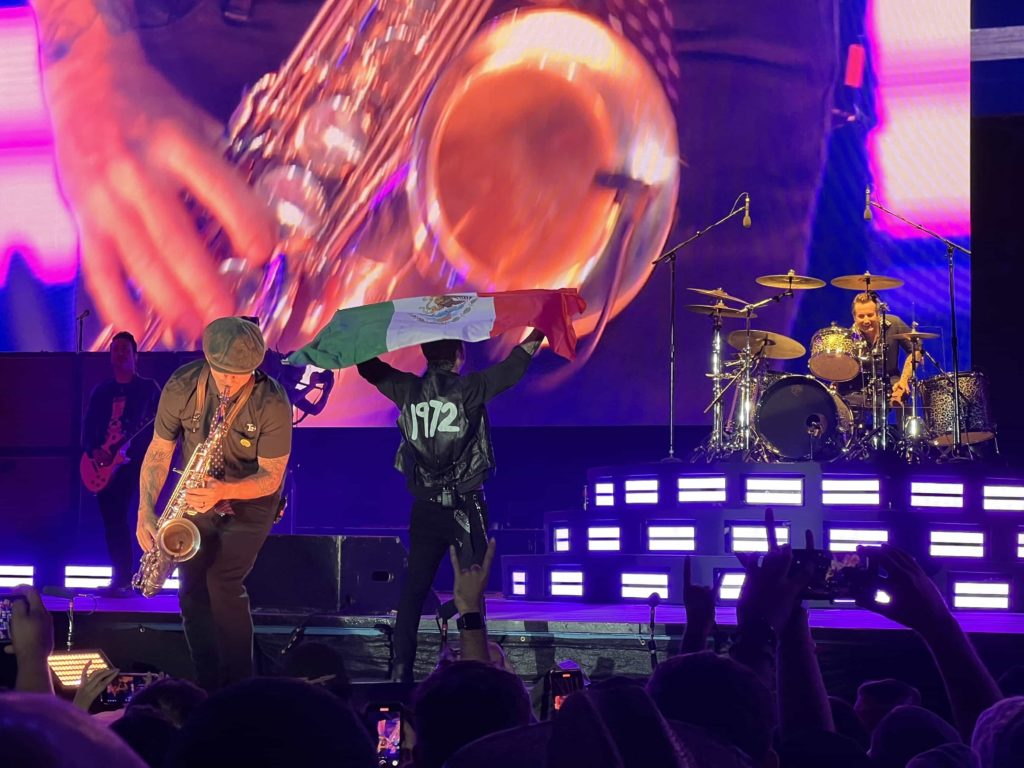 I'll only briefly touch on the concert, since for most of you, it will probably be secondary to the racing and the event as a whole. Oh and also… because it was a complete and utter shambles. Not the performance — that was as good as ever, and helped to redeem the evening — but the staffing and organisation.
I'd read about issues in previous years regarding the way that the concert segment of the event is handled, but I'd brushed it off as just one of those things that happens at large-scale events. Little did I know that I'd experience first-hand the chaos at its worst.
I may write a dedicated article on the topic, as I feel the need to draw attention to the negligence that seems to be plaguing this aspect of the COTA experience, year after year. The organisers have received countless negative feedback on the organisation and running of their concerts, and it appears they've done almost nothing to address it. It isn't acceptable, is downright dangerous at times, and needs sorting.
Conclusion
And that's that! A summary of my experience at the United States Grand Prix, 2022.
It wasn't my intention to end on such an overwhelmingly negative note, so don't let this distract from the fact that most everything else was top notch. To give them the benefit of the doubt, it does seem they've made an attempt to improve the wider event experience as of 2022, with more shuttle buses, improved parking and additional trackside concessions. Now, they need to focus on the concert portion, and not neglect it as some kind of afterthought.
Otherwise, if you can stomach the cost, I'd wholeheartedly recommend attending any F1 race, but particularly at COTA, as it was an incredible first-time experience. I fully intend to attend more F1 races, but in all honesty, I do wonder whether wherever I go next will pale in comparison to COTA. It's a really great overall package. General admission far exceeded my expectations, and I'd do things exactly the same way, even if the other tickets weren't sold out.
In terms of planning, I didn't really do much, and it all worked out well, with no major hiccups. The experience I had was a perfect balance of taking in all of the atmosphere and activities, while keeping on top of the track action. Some of this may have been down to luck, but I also don't think there's any need to over-plan. Just show up nice and early, check out the schedule, and go from there. Of course, be prepared well in advance with travel and accommodation, and have a rough plan for getting to the track and/or parking.
Let me know if you have any questions, and if you're going this year, have a great time at COTA!