Last year, I had the opportunity to attend my first F1 race at the Circuit of The Americas in Austin. It was a fantastic experience, and I highly recommend it to anyone who is even slightly interested in F1.
I published a comprehensive overview of my experience, which covers everything from tickets, planning, and logistics, to the atmosphere, off-track activities, food and drinks, and more. You'll find it a helpful resource if you're planning your first trip to COTA for the F1.
During the writing of that article, I was covering my recommendations for parking when I realised that my experience was quite different from that of others, which I had read about before my trip. I had come across horror stories of four-hour queues to exit and all sorts of conflicting opinions on whether to park in official or unofficial lots, take an Uber, take a shuttle, or… just ride in on a trusty steed (okay, I made the last one up).
As it turned out, despite the uncertainty, I had a smooth and stress-free experience by choosing to park in one of the off-site lots, which was both convenient and cost-effective. In this article, I'll explain why I chose the unofficial option, my experience, and why I recommend this approach to others.
Why choose off-site parking?
As someone who had never attended an event of this scale before and was coming from abroad, I had trouble figuring out how to navigate a race that would host 440,000 spectators. I was tempted to opt for official parking, even if it meant waiting in long queues, to play it safe.
However, I had booked cheap single-day GA tickets for Friday and Sunday and was not willing to pay around $250 for a three-day parking pass, when the tickets themselves were not much more than that originally.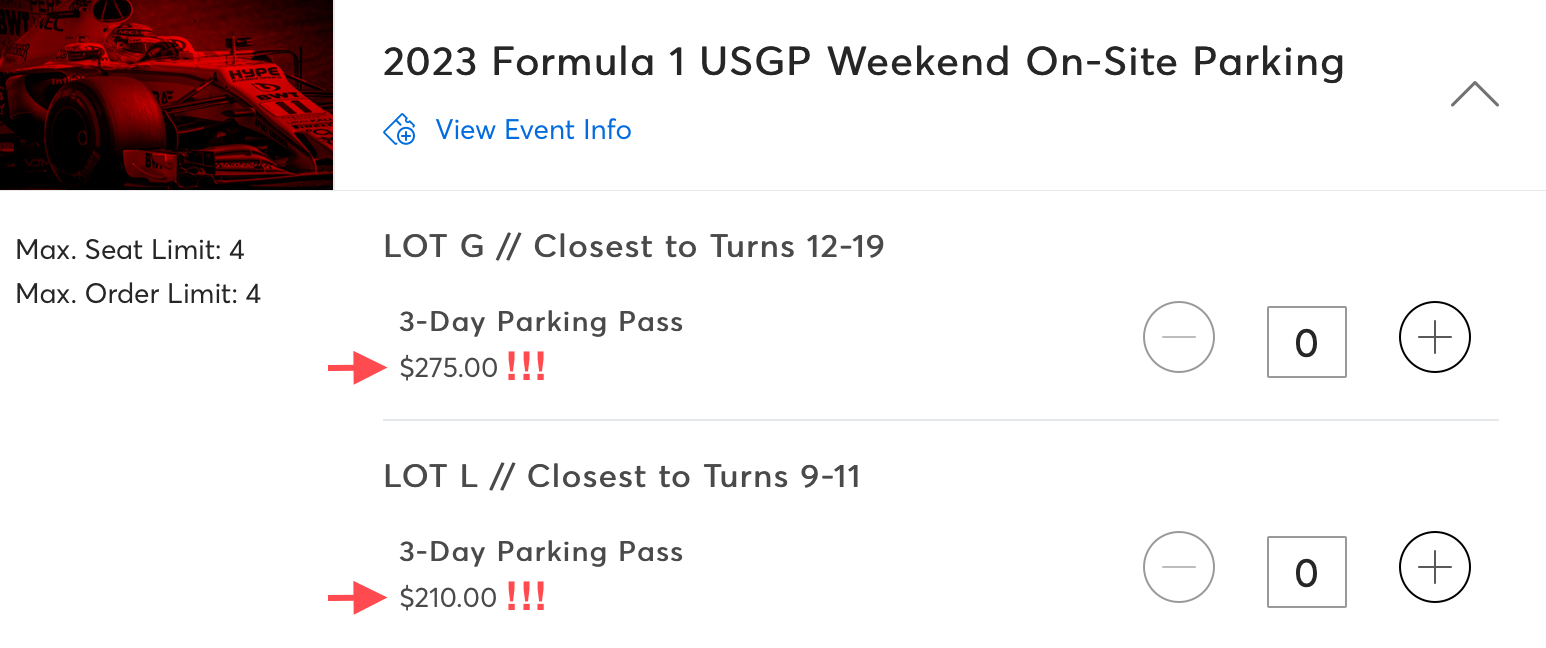 Unofficial parking is the option that is almost universally recommended on online forums, so it seemed like a safe alternative. Not only are the prices lower, but location-wise, they aren't all that far from the official lots anyway.
Where are the lots located?
Many of the unofficial lots are located near Lot T (one of the official COTA lots), which is closest to Turn 1 (Big Red). There's other off-site lots dotted around the rest of the track — WD 812 is one just beside Lot A, for example — but they're comparatively few and far between.
You'll discover this if you do a search on maps, but bear in mind that there's always additional pop-up lots, which you'll come across on the day.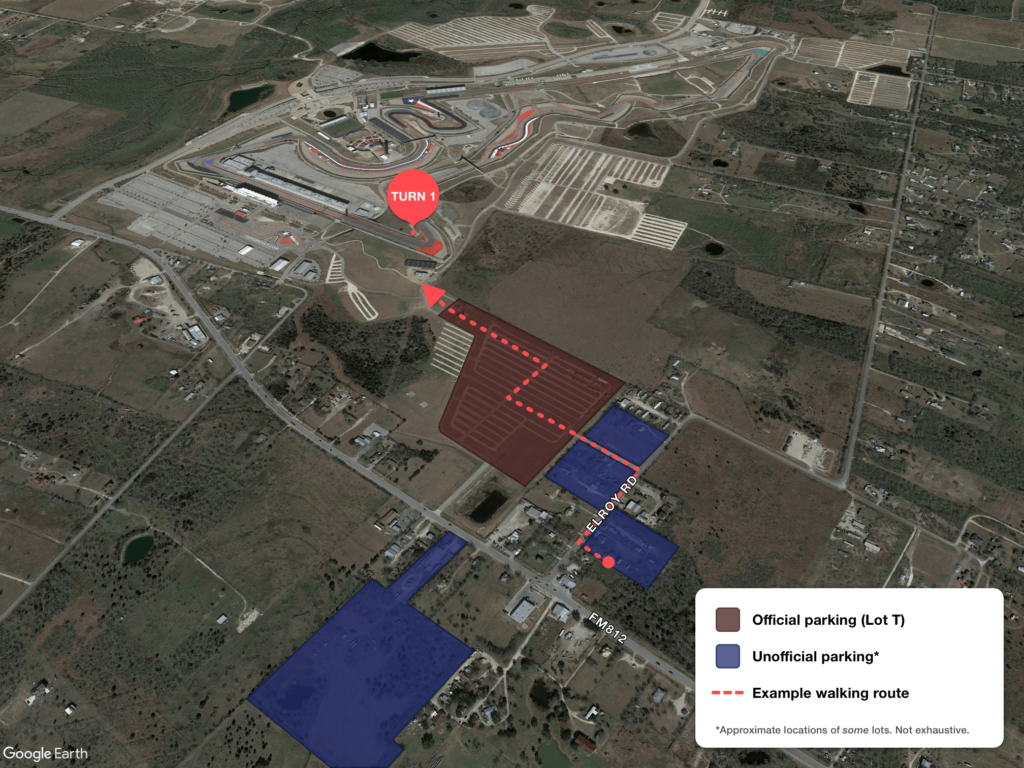 I'll focus on the ones at Lot T, since they're the ones I have experience with. You'll find most of these lots on FM812 and Elroy Road, which wrap around the perimeter of Lot T. To get to the track from any of the off-site lots, you will need to walk through Lot T, which is no more than 400 meters away from the furthest away lots. Once you reach Lot T, it's another 650 meters to the ticket barriers.
I've seen some people complain about the distance to the track, but it's really not that bad.
Can I book in advance?
You can! Although don't expect to be able to book through an online tool, as most of these lots are family-run operations and not equipped for online bookings. Instead, many of the lots run Facebook pages and provide contact details, or the option to direct message them to make a reservation.
To avoid missing out, you'll need to make a reservation quite far in advance. Looking at the posts on their Facebook pages, it seems most of them sell out around a month before the event.
Below are three reputable lots that you can contact to make a reservation:
I've left it last minute. Can I just turn up?
This is the scenario I found myself in, with all of the lots which accept pre-bookings fully booked. I figured there would probably be other lots without an online presence, operating on a first-come, first-serve basis. Indeed, I was relieved to discover this to be the case, when I turned up on the day.
I initially tried my luck with one of the pre-bookable lots, but unsurprisingly, they didn't have any availability.
While on my way to another location, I came across an amateurishly advertised lot, with a few disheveled balloons and a couple of people in high-vis jackets. It was completely empty at this point, but cars were streaming into nearby lots, so I made a quick call to turn in and put my confidence in the makeshift location. It was a shot in the dark, but turned out to be a good call.
If you intend to do the same, be sure to arrive early, as it's impossible to predict how many lots will be operating on any given year, and how popular they will be. I turned up at 10am, and while I suspect I could have arrived later and still have been ok, it's better to play it safe with attendance figures continuing to rise.
Which lot would you recommend?
Unlike its more established neighbours, the lot I parked in was unnamed, but it was located at 9035 Elroy Road, just around the back of a yellow house. See the image and map below for the exact location.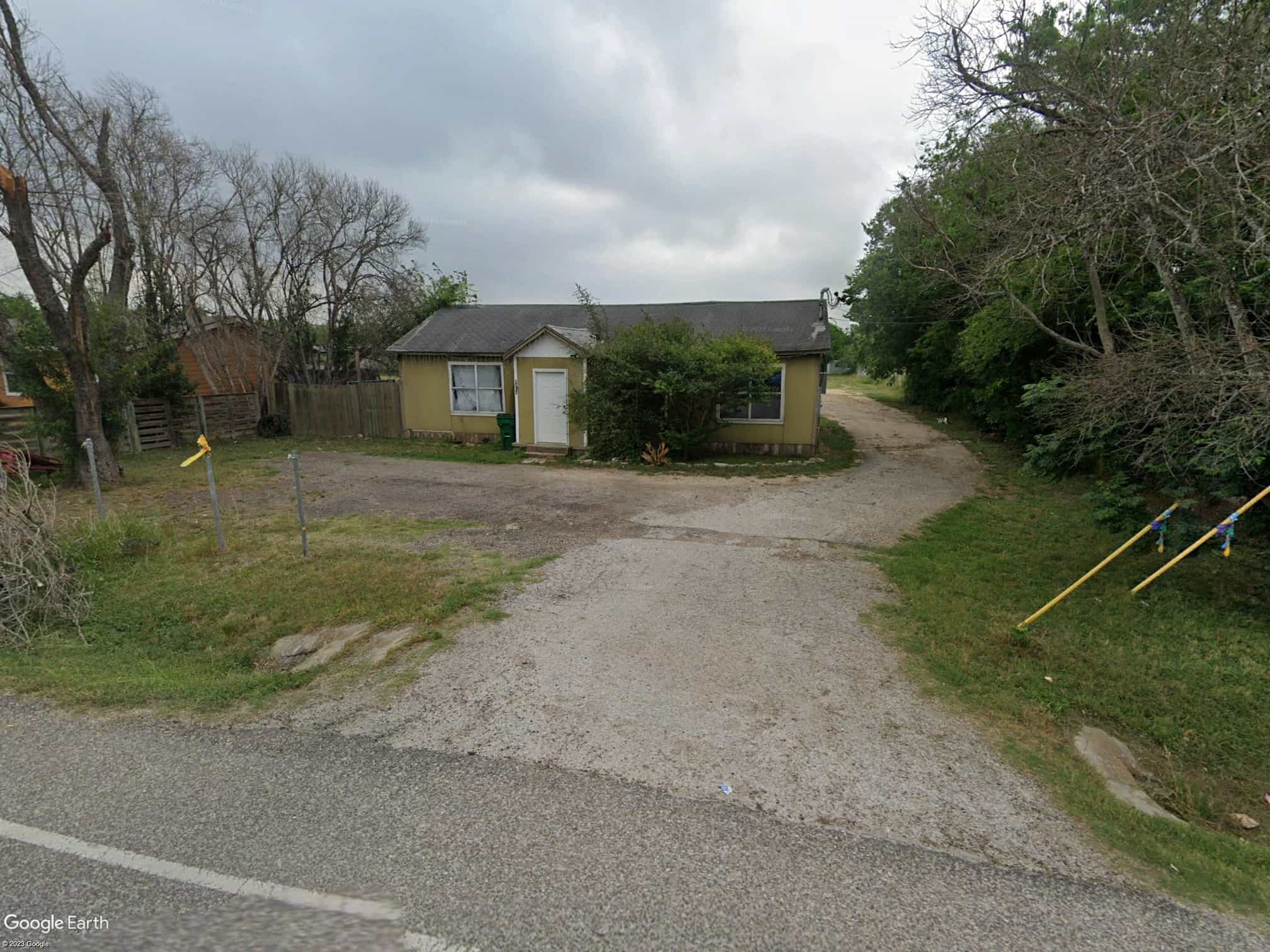 The location is great. It's not the closest to Lot T, but that's exactly what makes it so good. After the event, police direct traffic south east on FM812. By parking at this lot, you're positioning yourself as close to this route as possible, at which point the traffic starts to flow quicker.
Further back, there's vehicles converging from all over the place, and it can take significantly longer to get out. Furthermore, it's a small lot so there's no risk of a bottleneck when leaving, which is the issue other lots suffer from — including the official ones. You just need to look up reviews of 'Chris Taylor Racing – COTA Parking' to see how bad things can get.
For payment, they accepted cash or Venmo. This was a bit of a sticking point, as Venmo is US-only and I naively hadn't brought cash. In the end, I suggested PayPal, and the attendant was patient enough to accommodate once he figured out his account details. Keep in mind that some of the lots may be cash-only.
In all honesty, I felt quite bad for the owners at 9035 Elroy Road as the place was clearly being overlooked due to its appearance. Just across the road, the lots were full, and yet this one was empty throughout the day, but for myself and a couple of other vehicles.
I paid $40 on the Friday, but they'd reduced their price down to $20 by the Sunday. This is a bargain for the convenience you're getting. In fact, I'd probably rather have paid $250 here, than for the official parking! Of course, there's no guarantees this location will operate in future years, but I'd highly recommend it, if it does.
Are the lots well organised?
There's not much that can go wrong with the small lots, since many of them are just restaurant car parks, or land around the back of resident's houses. They therefore don't have the same logistical challenges as the larger lots, which have to manage traffic more carefully (particularly on the way out).
Even at the bigger unofficial lots — at least the good ones that I mentioned above — you shouldn't have too much trouble, as staff are present to help guide traffic towards the exit. Likewise, there's often police on duty to help vehicles merge at the main roads. That said, even though they're well organised, expect to wait a bit longer because of the volume of vehicles.
Exercise caution with the less reputable places. You could find yourself waiting hours on end if there's no support with the traffic. In general, you should be able to gauge the situation pretty well upon arrival. If it's a big lot that seems badly organised, think about trying somewhere else.
Should I leave the track early to avoid the traffic?
If you're in one of the larger lots and in a rush — for example, you need to get to the airport — it's something to consider. When I say 'early', I wouldn't suggest leaving before the race (or qualifying) ends, but maybe you make a quick dash to your car immediately afterwards.
For example, if you're really in a rush and don't mind missing the podium celebrations, you could leave as the track invasion happens. You should manage a fairly smooth exit from most lots with this strategy.
If you opt for the lot I used, then there's almost no need to leave early since you're close to the exit route. Once back to the car, it was only about 15 minutes before I was heading towards the freeway, despite heavy traffic converging from nearby lots. As I mentioned, being parked in a small lot near the main road made all the difference here.
Either way, if you're not in a rush I'd personally rather stick around for a couple of hours after the event — maybe spend some time in the fan area, get some food, walk the track etc. — and then exit once the traffic has died down.
Last year, concerts were held on the Friday and Saturday, so this helped reduce the number of people leaving at one time. This, added to the fact that the crowds are slimmer on the Friday anyway means that it's a fairly easy getaway on that day. I can't comment on Saturday, having never attended then, but Sunday is of course the busiest.
Conclusion
Hopefully this guide gives you a better idea of the parking situation, the options available to you, and some things you'll want to keep in mind. Take everything I've said with a grain of salt, as things can change from year to year, but you'll at least have a clearer picture than I did when I turned up without a plan.
If you're still in the process of planning your trip, I highly recommend booking a parking spot in advance. Failing that, be sure to arrive early. It's also a good idea to read some reviews beforehand, to get an idea of what to expect. This will make your experience much smoother and more hassle-free, especially when it comes time to leave.
Good luck, and enjoy your experience at COTA!