Earlier this year, I shared my insights on finding affordable accommodation in London for around £50. I mentioned the disclaimer that during the summer months, the task becomes considerably more difficult. We're now into the peak season and indeed, some of the options I listed are no longer affordable. This made me wonder: is there an alternative?
One obvious choice is Airbnb. I've stayed in a few recently, and they do offer good value. But when I'm not travelling in luxury, I like to visit the extreme other end of the spectrum and go ultra-cheap. As someone who delights in hotels, Airbnb accommodations don't have the same allure for me, and they're often not much cheaper than budget hotels anyway. So, I wanted to explore something different, something even more budget-friendly.
That "something" is summer accommodation in student halls of residence. I had experienced this type of lodging once before, but for some reason, the idea had since alluded me. That was until I was browsing somewhere to stay for my weekly travel to London and happened across a listing for a university-owned property. It looked promising: affordable, spacious, conveniently located, and backed by positive reviews. Yet, as a perpetual skeptic, I assumed there would be a catch.
So, is there a catch? And what should you know about staying in halls of residence?
How does it work?
Student halls of residence become available over the summer months when universities and colleges are on summer break — sometimes also over Christmas and Easter. Effectively repurposed as no-frills hotels, anyone can stay in them; you don't even need to be a student. These rooms would otherwise be empty, so it's a win-win.
What does the booking process look like?
There's quite a lot of variation in terms of the specifics for booking with different institutions. In almost every case, rooms normally become available to book two to three months in advance. However, the differences are in terms of how you book and what you can book.
Firstly, some places stipulate a minimum duration of stay, sometimes seven days, but often more. These places are mainly designed as a short-term alternatives to renting, rather than for vacationers.
Secondly, some places require that you apply in advance. These places sometimes offer better value, but you won't know if there's availability until you receive a response. The review process can take up to 10 days, so it's not a good option for last-minute arrangements.
Fortunately, there are also other places that take reservations on a per-night basis and don't require an application. For example, the one I booked into allowed me to simply select the dates I wanted and pay per night, just like any other short-term accommodation.
Which website should I use to book?
I used University Rooms, which is the website that originally conceived of the idea back in 2007, and remains the most popular. The website is a slightly old-fashioned, but it works well. They list accommodation across Europe, the US, and Asia, and currently have around 25 university-owned properties available for short-term bookings in London.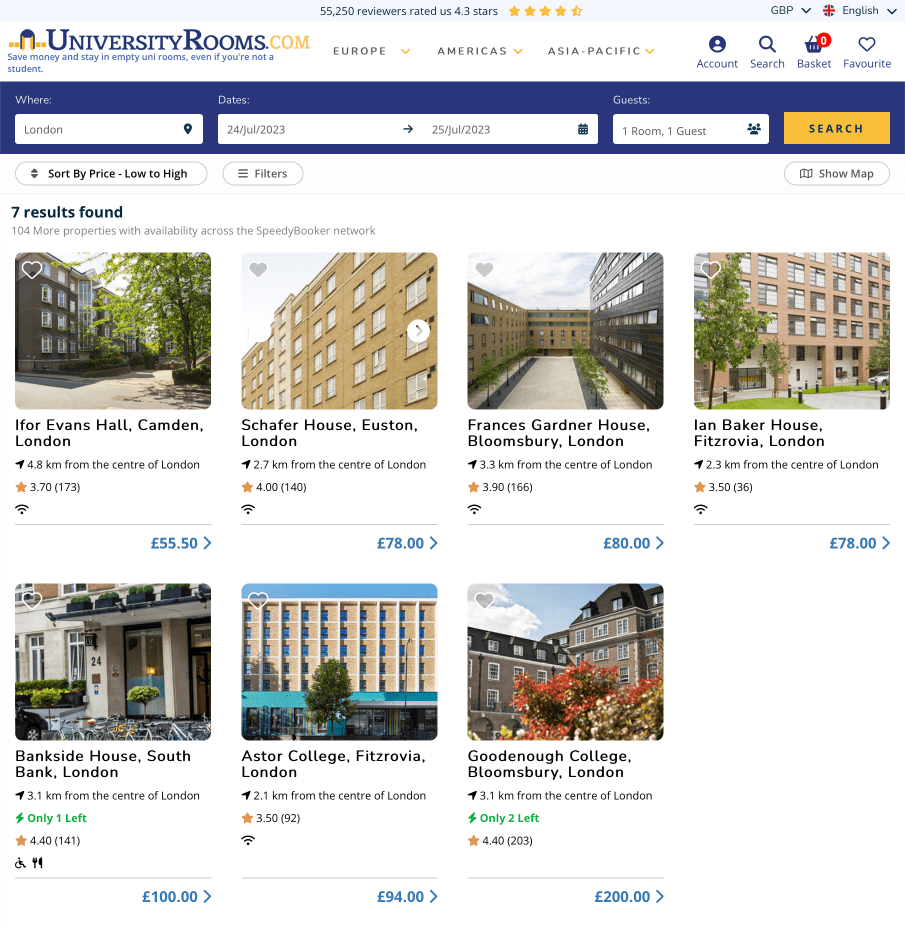 Sometimes you can also find listings on regular travel booking sites. For example, Imperial College London are listing their Kemp Porter buildings on Booking.com. This is in fact how I stumbled upon summer accommodation in the first place.
While there are other sites available, most of them cater to longer-term rentals.
How much does it cost?
The main benefit of university accommodation, and why you're probably here, is the value that it offers. In London, you can find places for as low as £40 per night, but of course, places this cheap sell out quite far in advance.
I was booking last minute, so sorted by "price – low to high" on University Rooms and chose the cheapest property. This led me to Arthur Tattersall House in Fitzrovia, London, which is a building owned by University College London. I opted for a single room and paid £56 per night for a two-night stay in mid-July.
This is good value, but other properties were going for as much as £100 per night, which is starting to encroach on hotel prices, and is definitely more than you'd need to pay for a private room with Airbnb. The week prior, for example, I had paid £69 for an Airbnb just down the road. Setting aside any bias against Airbnb, it was objectively a very nice place to stay, so be careful not to assume that every property will provide the same level of value.
My experience
To give you a better idea of what to expect from university accommodation, let's discuss my experience at Arthur Tattersall House:
Location
The location was second only to the price as the thing I was most impressed by. Located amongst UCL's campus buildings, and neighbouring The University of London, it very much feels like you're located in a student area.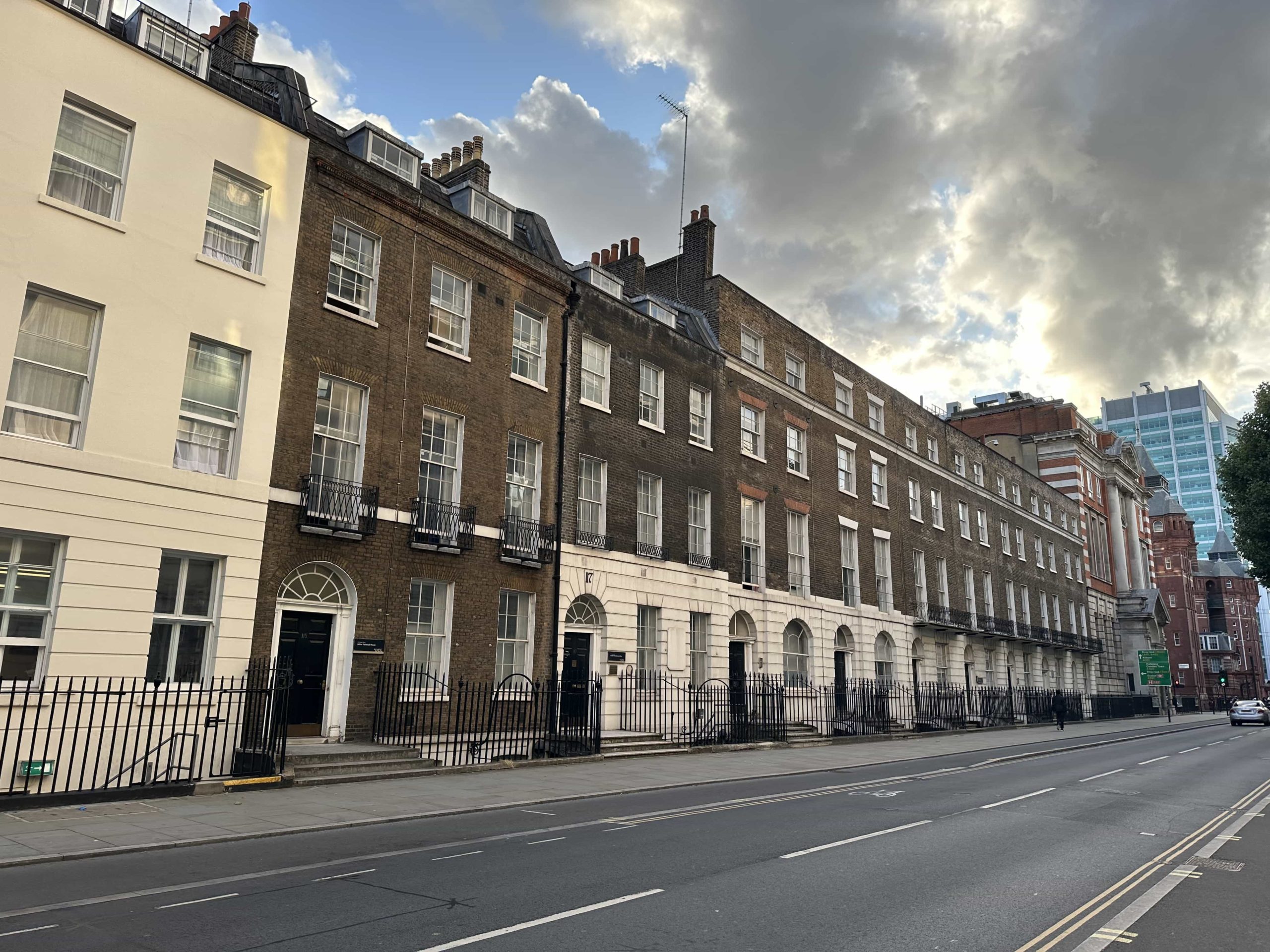 The immediate area perhaps isn't the most interesting, but you're within comfortable walking distance to the West End, as well as the theatre district, Oxford Street, and Regent Street. Similarly, it's also only a 10-minute walk to Regent's Park, and The British Museum is just down the road.
As with most places in London, it's well-connected to the Underground; Goodge Street, Warren Street, and Euston Square stations all within a 5-minute walk. Euston (railway) Station is also nearby, and King's Cross St. Pancras is just a little further down the road.
Check in/out times
One of my bugbears with private Airbnb rooms is having to check in before a certain time. Hosts understandably don't want to be disturbed late at night, so often stipulate a latest check-in time. As someone who usually checks in quite late, this feels restrictive.
Check in isn't 24 hours at Arthur Tattersall House, but it's between 3:00pm and 11:00pm, which is late enough for my needs. Keep this in mind though if you're arriving into London late at night, as you won't be able to check in out of hours.
Checkout is before 10:00am, which is slightly earlier than the 11:00am of most hotels and Airbnbs, but it didn't bother me.
Arrival and check-in process
The check-in process was straightforward. As the complex consists of multiple adjoining townhouses, I had to find the right one for reception, but this was made simple thanks to clear instructions provided in the confirmation email.
Once inside, I made my way to a small reception room which was staffed by a couple of students who were both friendly and professional. They asked for my reservation details, I provided a few personal details, and they handed over a packet containing my key.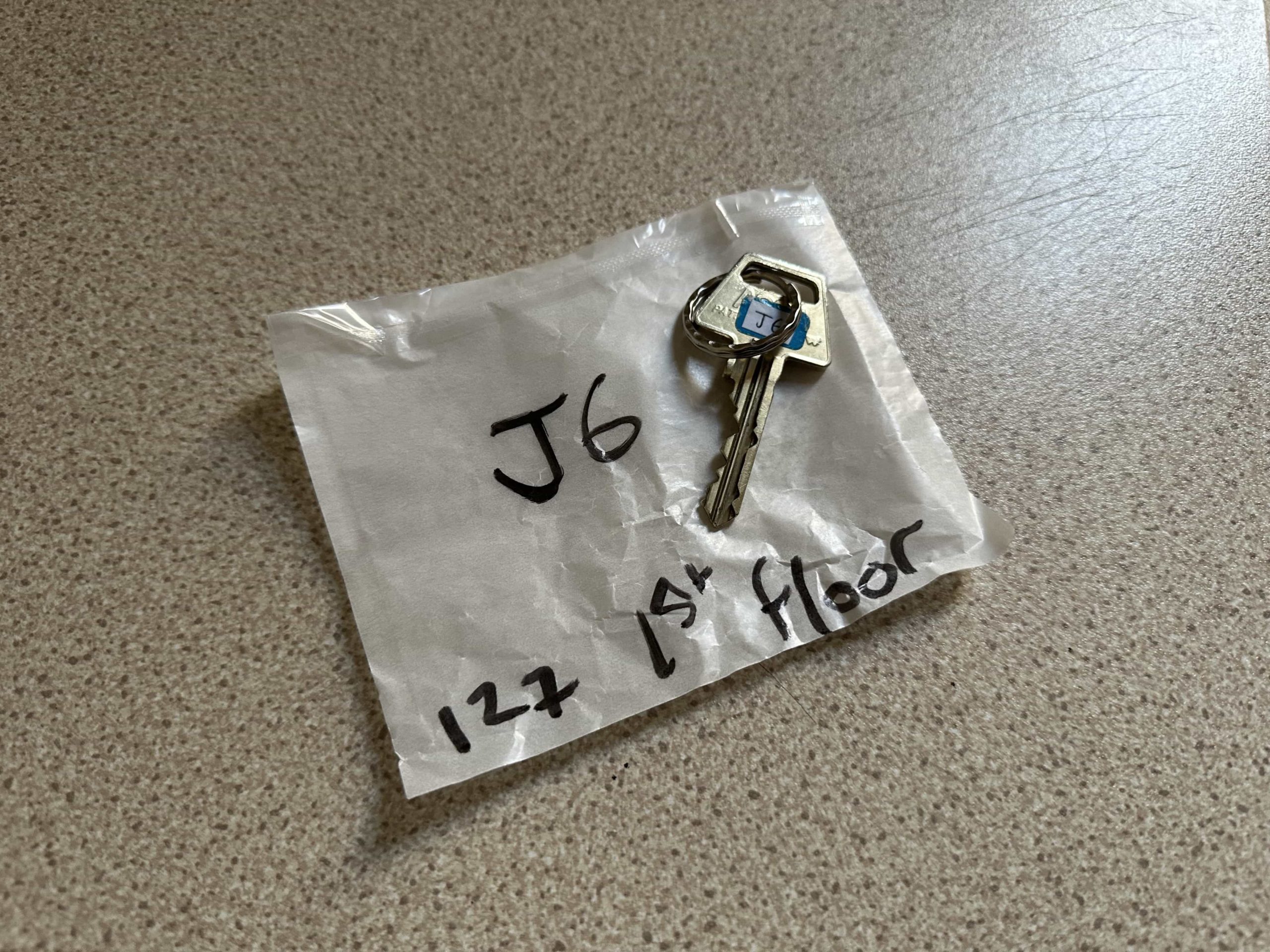 The packet was labeled with directions to my room, including the building number, floor number, and room number. I had no trouble finding the building, which was just a few doors away on the same street. The key unlocked the outside door, as well as the internal doors, and my room was conveniently located on the first floor.
The room
Entering the room, I was relived to find that it wasn't as warm as the rather stifling corridor I had just left. That said, it wasn't the warmest day in London, so I suspect it could get uncomfortable during warmer periods of the year.
I had opted for a "Single Room (Older)," which, as the name suggests, is an older, unrefurbished room, priced around £10 cheaper than the newer rooms. Having seen images of the room online, my initial impression matched my expectations, so while the room was definitely old, there were no untoward surprises.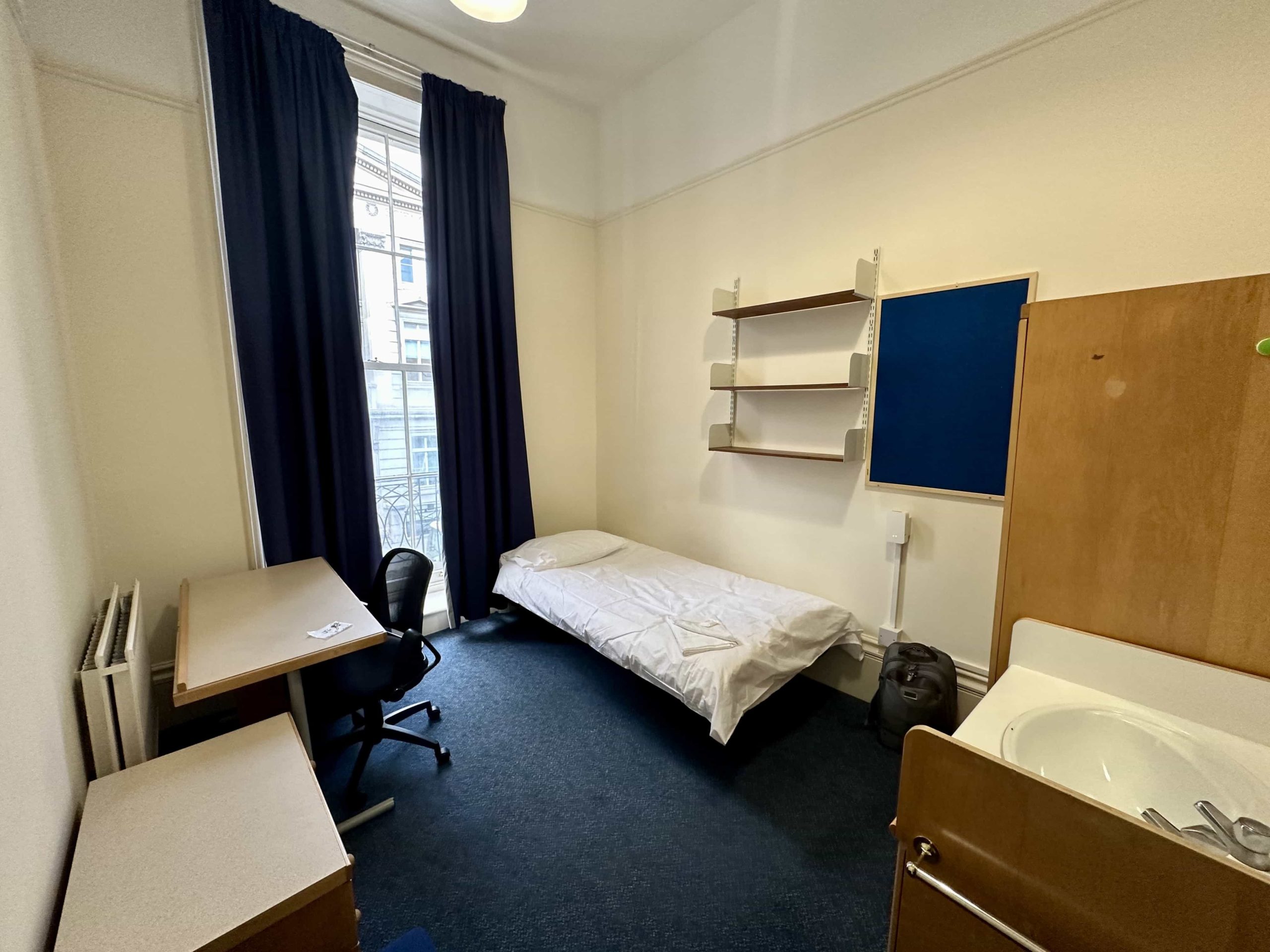 As expected, the room has a distinct student dormitory feel. There's the obvious giveaways like UCL signage, but there's also a certain utilitarian look to dorm rooms. It's functional and practical, and definitely not luxurious or sophisticated. The utilitarian nature does have the advantage of concealing its age somewhat.
Don't get me wrong, it looks like a dorm room from 10-15 years ago, but this is mainly from an aesthetic point of view. Aside from some expected wear and tear, it's otherwise in reasonably good condition. The walls weren't as scruffy as I expected, so they've likely been repainted in recents months/years. The wooden furnishings are definitely dated, but they've withstood the test of time impressively well.
On the whole, the room was quite clean. There was some lint on the two chairs, and the floor had some marks on it, but the bedding was immaculate — which was my main priority.
In fact, the bed was quite comfortable in general. While it was a little creaky and a bit unstable, the mattress was thick and soft, which helped me get a good night's sleep. I'd have liked an extra pillow, as the one provided was quite thin, but it didn't bother me enough to warrant asking for one.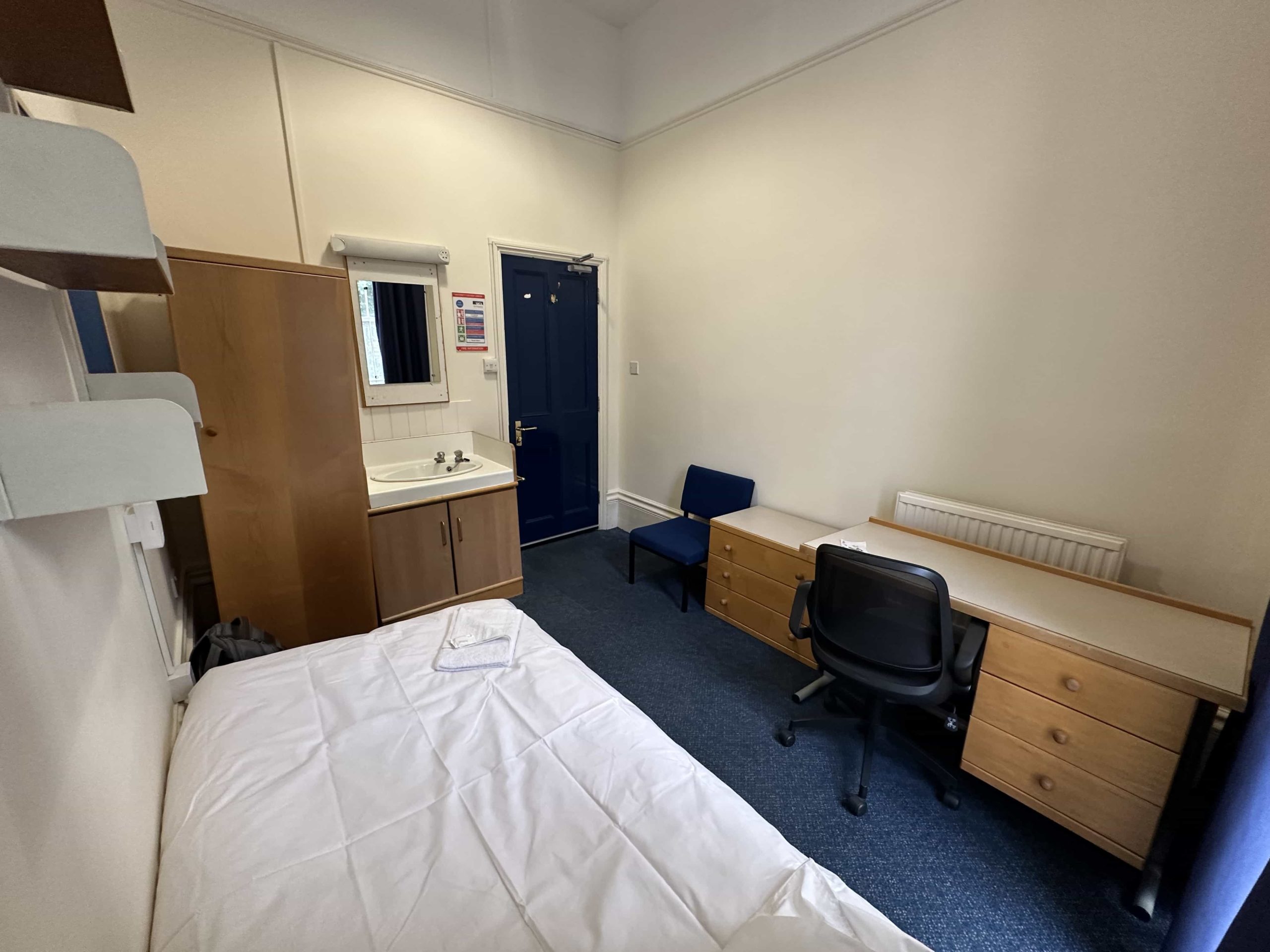 In terms of negatives, the desk was quite small and was accompanied by a clunky chair, the wardrobe didn't have any hangers, and I wasn't able to keep the window open without propping it up with an empty tub of granola. Additionally, there were four sockets, but none of them were particularly accessible; two were down the side of the wardrobe, and the others were hidden behind a set of drawers.
There's a fair amount of road noise during the day and early evening, but this quietens down somewhat during the night. I was able to sleep with the window open, but light sleepers might struggle as it's a heavily-trafficked street, and the single-glazed windows don't offer much sound isolation.
Otherwise, I had a very quiet stay. I'm not sure how many other rooms were occupied, but I only heard a couple of people coming and going, despite being situated next to the entrance to the access stairwell.
On the whole then, the room met my expectations. I wouldn't want to spend any length of time there, but it's absolutely fine as a place to sleep.
Showers and toilets
Shower and toilet facilities are one of the reasons I'm not the greatest fan of hostels — you never know what you're going to get in terms of cleanliness. I expected much the same situation here, but during my stay at least, everything was immaculate.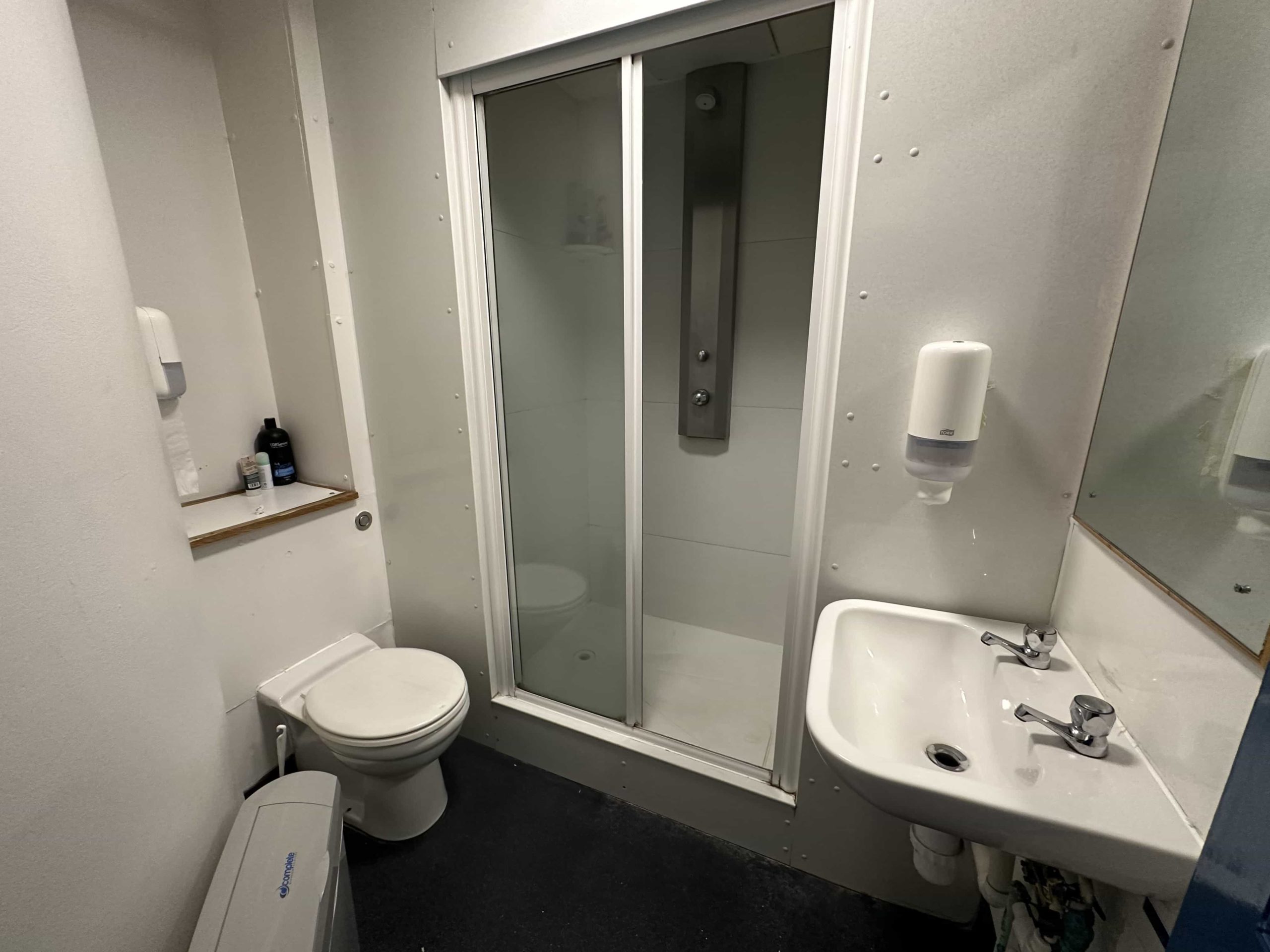 Of course, it's pot luck as to how your fellow guests behave, but I got the feeling that this type of accommodation generally attracts a more considerate crowd than you might find in hostels. I'd need to stay for longer to really assess this, but everything indicated as such during my brief visit.
If you aren't so lucky about your neighbours, I don't know how often the facilities are cleaned, but it's at least once a day — and this seemed to be enough.
On my floor, there were three bathrooms, one of which had a shower. There was also an additional, separate shower, which is the one I used. This was fine, except that it was button-operated, so I had to keep pressing it to keep the water running. I don't really understand button-operated showers; I don't imagine many people accidentally leave showers running, so I guess it's just for water conservation. Or maybe it's to prevent drunk students from drowning? Whatever the case, it's inconvenient.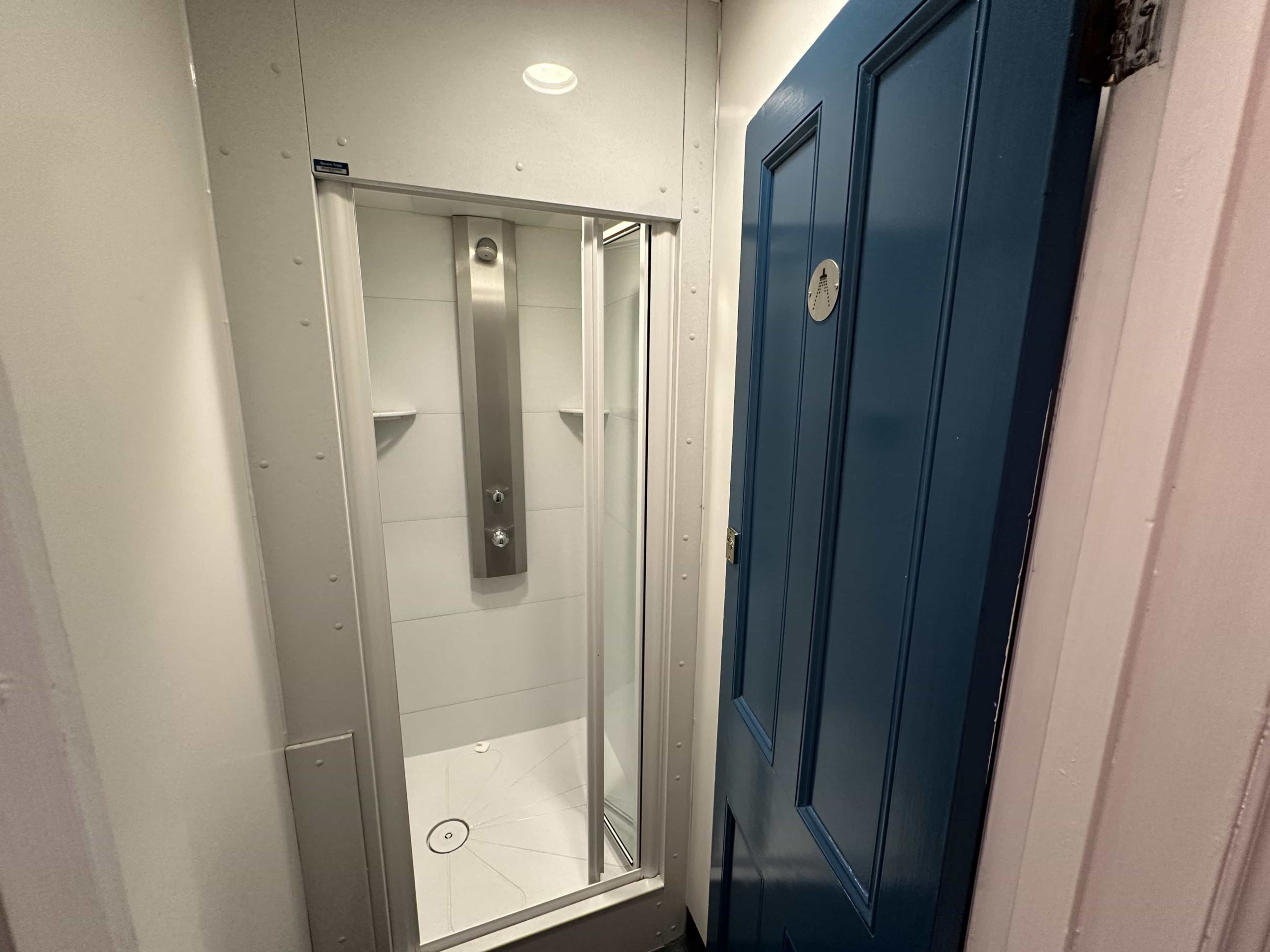 Also inconvenient was the lack of hooks to hang clothing and towels on. As clean as the floor appeared, I didn't fancy putting my stuff down on it, so this was a logistical nightmare. No shower gel or shampoo is provided, but I didn't necessarily expect this anyway. A towel and hand soap are provided though, and there's liquid hand soap in the bathrooms.
Other facilities
In terms of other facilities, the building had everything you might need.
If you want to prepare some food or cook a meal, there's a full kitchen setup on each floor. It's a little rough around the edges and very much reminds me of high school home economics class, which, as comfortably my least favourite class in high school, was slightly disconcerting.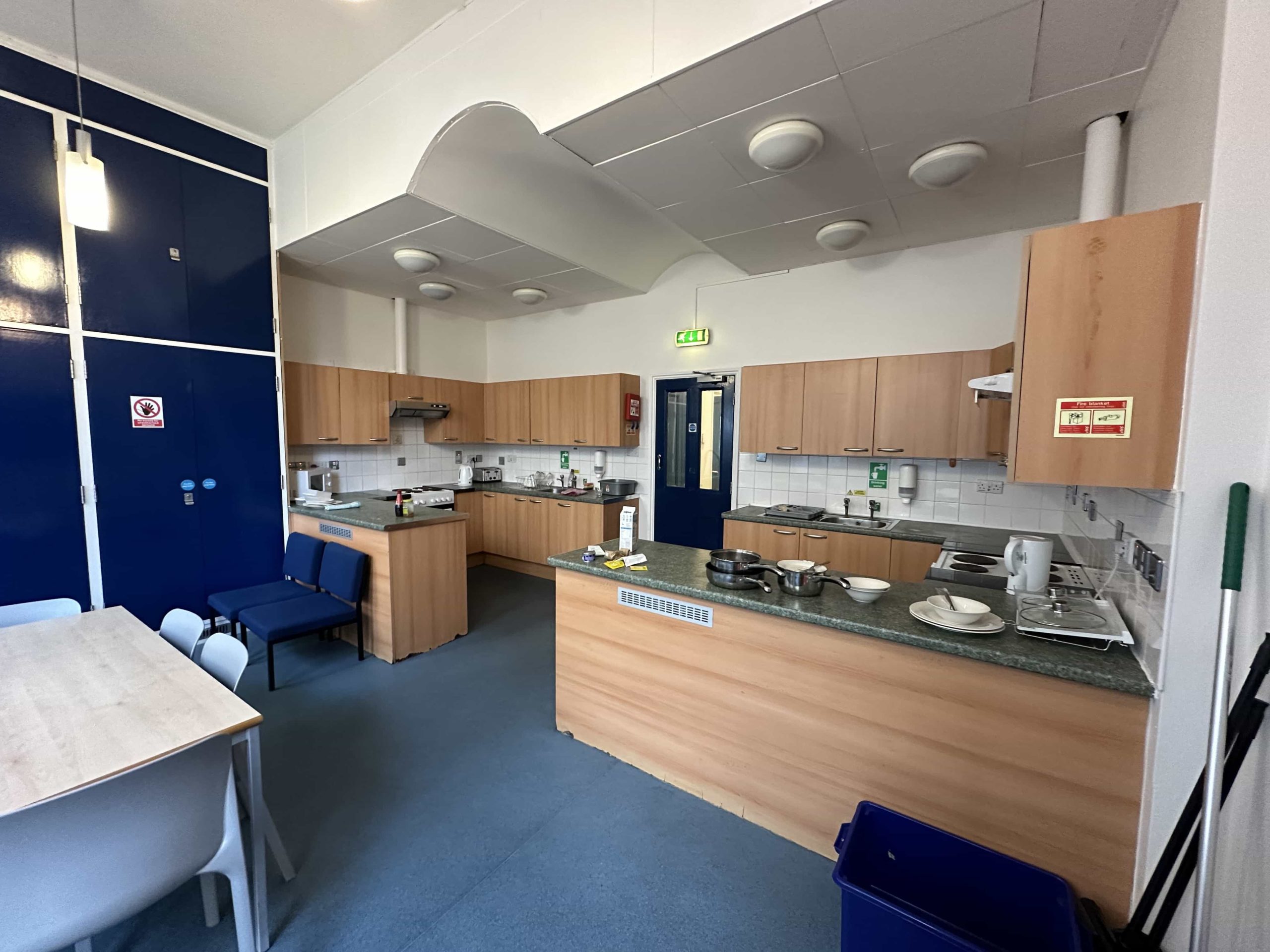 Anyhow, if you need it, it's equipped with all the basics: oven, hob, sink, dishwasher, and a microwave, as well as utensils, and a few glasses. There's no laundry facilities here; for that, you'll need to head to the basement of building 119 where there are washers and dryers.
Wi-Fi I'm unsure about. There was a network named UCLGuest, which was unlocked, but selecting it prompted a Sky login screen, for which I didn't have a password. It's not clear whether this was out of order, or whether Wi-Fi isn't an available to visitors. There is an eduroam network though, so if you're a student elsewhere in the world, you'll be able to use that.
Lastly, if you need to leave luggage after checking out, you may do so at reception. Although reception staff aren't around 24 hours a day, security are on hand to assist if you want to collect it out of hours.
Conclusion
So, what's my verdict? Is student accommodation in London the ultimate travel hack for budget travelers?
Well, essentially, you're getting a private room in a hostel. In London, you'd typically pay around £100 for this, so there's no doubt it's good value if that's what you're comparing to — especially given how professionally everything is run, how well-maintained the facilities are, and how similar the amenities are. Hostels in London can be quite appalling, so while this isn't technically a hostel, it would be considered a top tier example. Moreover, as I mentioned, the clientele seems slightly more refined, which is a major plus. It's almost a no-brainer to choose over a private room in a hostel.
But… would stay here again? Well, maybe. Despite my reservations about Airbnb, I do think you'd find a better private room for similar money — albeit less centrally. So it depends whether you prioritise comfort or location, and whether the ease of booking, more flexible check-in times, and reduced unpredictability are important factors to you.
I'll certainly be keeping it on my radar, and I'm curious to try pay a bit extra to try a slightly newer complex. Imperial College London's brand-new Kemp Porter Buildings that I mentioned earlier are currently on Booking.com for around £75 per night, so I think that's my next port of call.