"I've never flown Ryanair" is a statement I used to say with pride. To me, it represented an upholding of standards, and it wasn't something I ever intended to compromise on.
I'd always thought air travel was best preserved as an occasion. Not to the extent it was back in the '60s — because quite frankly, I wouldn't have been travelling much at those prices — but reducing it to nothing more than a utility to get from A to B seemed a shame.
That's exactly what Ryanair set out to do, and achieved with remarkable success. I resented them for it, but for reasons I'll explain in a moment, I started to consider that maybe I should experience the airline for myself, since all of my preconceptions were based on other people's opinions.
I'll be focusing mainly on Ryanair during this article, since they're the most divisive — plus, I fly with them most often — but I'd actually never flown Ryanair, EasyJet, or indeed any of the budget airlines, so I'll touch on individual experiences with some of the others, as relevant.
What prompted the change of mindset?
Well, I was beginning to travel more, and this included flying back and forth to London on a weekly basis. This was burning a hole in my pocket, as I was booking almost exclusively with BA.
As I intend to write about soon, I started to question what I was actually paying a premium for, as I'd essentially lost all faith in BA to provide a good service, or any service at all in many instances. So, I started to recalibrate my mindset on budget airlines, and… it just made sense. They serve the destinations I'm interested in, and I'm usually a hand baggage traveller, so luggage fees aren't something I need to concern myself with.
And the fares… I don't think I ever appreciated quite how cheap they can be. I was so blinkered that my brain automatically omitted any budget airlines from search results. Once I started to assess things though — and spotted those ~£10 flights to Europe — my mind was made. It was time to experience the world of low-cost carriers.
Expectations vs. reality
Based on what I'd heard, I expected to hate the experience; for it simply to be a necessary evil to save a bit of cash. After all, delays, additional fees, unprofessional staff, uncomfortable seating, unruly passengers, and dodgy landings: none of this sounded particularly pleasant.
Let's discuss each of those topics:
Delays
People talk about budget airlines as if delays are inevitable. However, if you look at the stats from 2021, EasyJet were in fact the second most punctual airline in the UK, with Ryanair coming in third. This puts them ahead of the likes of American Airlines, KLM, Air France, and far ahead of British Airways. Admittedly, Wizz Air came in bottom of the list, but that still amounts to only 14 minutes average delay — hardly holiday-destroying.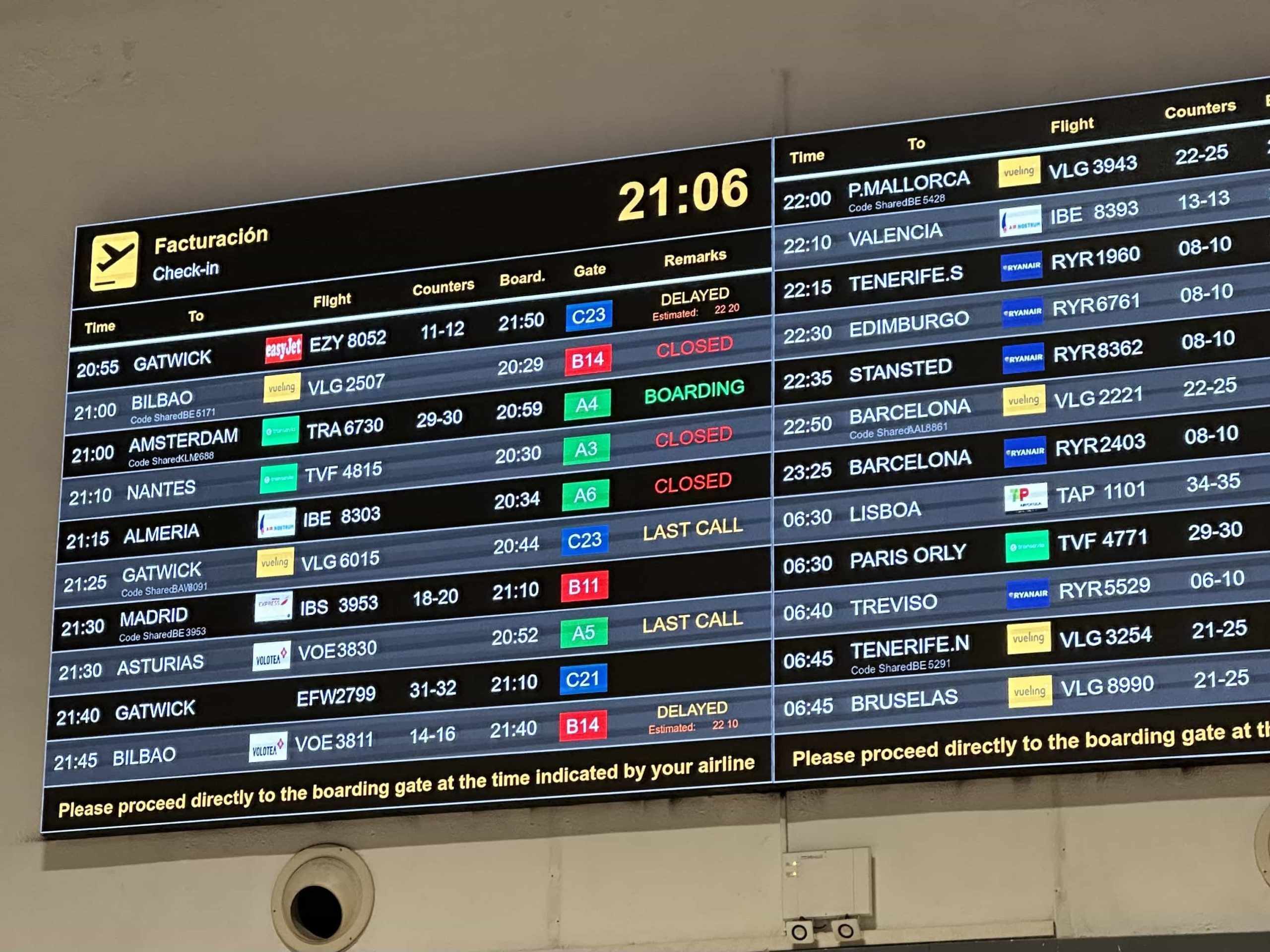 It makes sense. High aircraft utilisation is a key factor which contributes to budget airlines ability to offer cheap flights, and these figures are corroborated by my own experience. In fact, I've only had one significant delay. This was as a result of a mechanical issue which presented itself upon pushback from the gate. Otherwise, the flights have been mostly on time, and I've had zero cancellations.
Budget airlines — Ryanair in particular — have faced heavy criticism over the years for not being transparent enough about additional fees, or as some people refer to them, "hidden charges". This has driven them to make changes to the point where I believe, this criticism is now mostly unjust.
These days, I think what people really mean by "hidden charges", is charges for not complying with the terms and conditions. And yes, if you don't adhere to these, you'll need to pay extra. Still, it's not as if you need to go digging through the T&Cs like a lawyer, Ryanair is actually quite forthcoming about what will incur extra charges.
For example, they warn you about additional baggage fees, and also send you a notification to remind you to check-in online. I still managed to forget about this on one occasion, and was charged £50 at the airport. This was painful, but it was easily wiped out by the savings I'd accumulated over flights prior, and I only had myself to blame.
Additional fees
In terms of additional fees for baggage and seat selection, some people also consider these "hidden charges", but they aren't — they're just optional extras. You pay for only what you need, and if all you need is a flight, you can have that for incredibly cheap. The prices aren't disingenuous, the pricing model is just different.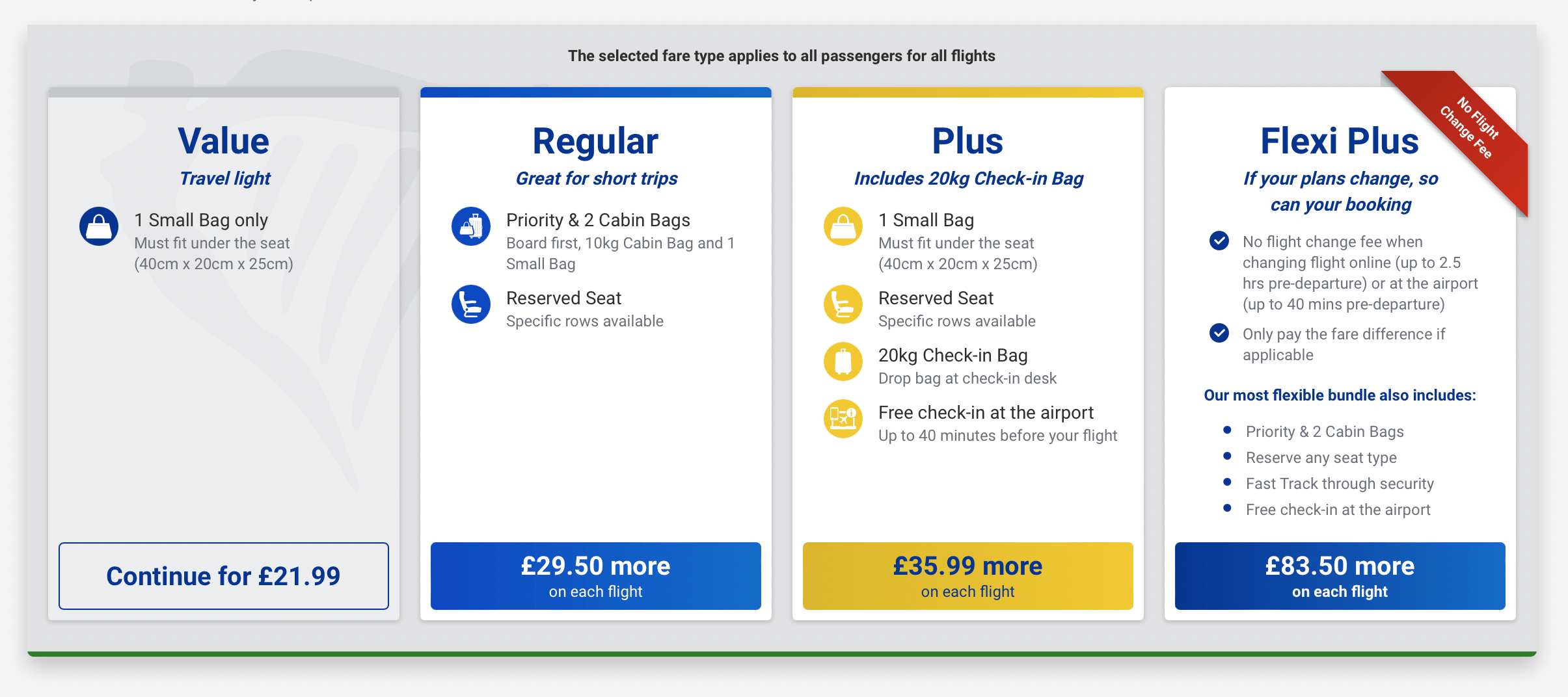 They're also less pushy than I expected about purchasing these extras. You can breeze through the booking process in under a minute if you know where to find the skip buttons. That said, EasyJet are definitely worse in this regard. And Wizz Air… my goodness, they have an almost comical number of steps to navigate through during the booking process.
Unprofessional staff
The staff prioritise efficiency and adherence to company policies, so the service is less attentive and personalised than you'd experience with premium carriers, but it's generally uneventful. Just be prepared to forgo some of the pleasantries you're used to, as the experience is more transactional, and the staff typically don't go above and beyond in any area.
Ryanair employees definitely tend to be the most stern, and I'm fine with that, but a few bad apples definitely cross the line into unprofessionalism. I'm the first person to criticise passengers who try to push their luck when the rules are clearly stated. Lots of passengers try that, and then give the staff grief. But, I take issue with staff who are rude for the sake of it. This is something I've noticed at some UK airports.
Their colleagues in mainland Europe demonstrate that it's possible to be efficient and work within constraints while remaining professional and courteous. Similarly, I've never encountered any issues with employees of other budget airlines. Fortunately, the onboard service with Ryanair tends to be more consistent.
Cabin comfort
Seat comfort? Frankly I've never really thought about it much. Now in researching for this article, I understand why: it turns out that British Airways offer 30 inches of seat pitch on most of their aircraft, which is exactly the same as Ryanair. I'm 6ft, and this is just enough to where it isn't problematic on a 2-3 hour flight. Of course, it's not luxurious, but I'm happy to tough it out for a few hours — it's just short-haul after all.
EasyJet however, only provide 29 inches, and I definitely notice the difference since my knees press against the seat in front. To EasyJet's credit though, their seats include seat-back pockets, while Ryanair's do not — if that's something you care about. EasyJet also provide 18 inches of seat width, whereas Ryanair is on the lower end at 17 inches — the same as the narrowest BA configurations.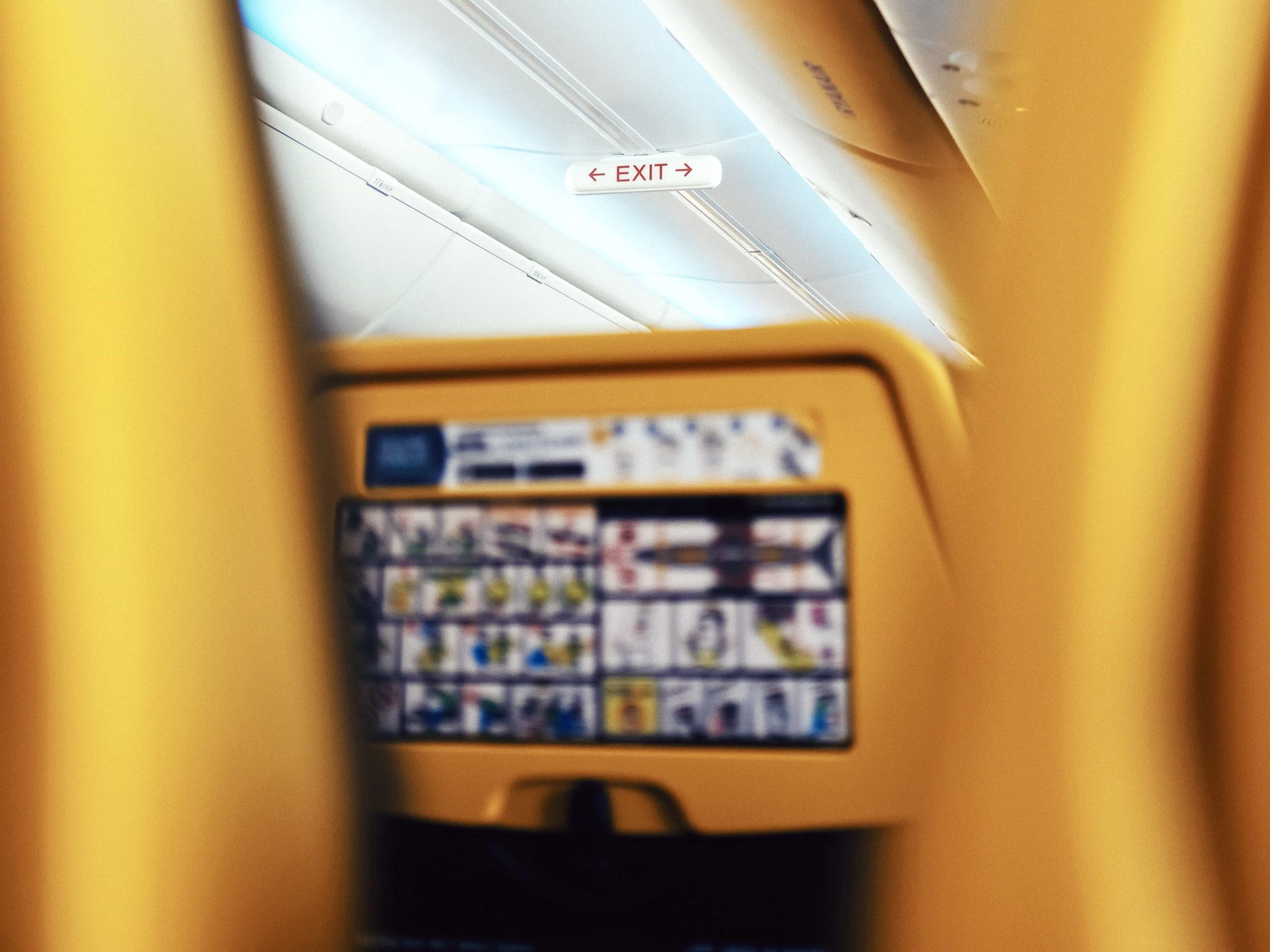 Otherwise, cabin comfort is a much of a muchness. On Ryanair, the blue and yellow colour scheme, advertising, and safety instructions plastered all over the seats are a bit, how do I put this… hideous. But I typically don't spend my time admiring the interior decor during an economy flight anyway.
Other myths and misconceptions
Ok, quick fire. Let's debunk some common myths and misconceptions:
Budget airlines don't pay out compensation: Compensation is the same as you'd get from full-service airlines. Unless it's out of their control, they pay compensation as required by regulations. In fact, I found EasyJet pay up significantly faster than BA.
Ryanair has a poor safety record: Ryanair has an excellent safety record, and has not suffered any fatal accident in its history. Moreover, Ryanair's fleet consists of modern aircraft, predominantly Boeing 737s, and the airline has been actively renewing its fleet in recent years.
Budget flights are full of rowdy passengers: I used to buy into this one, and no doubt it's the case on some routes, but I've only experienced this once to a mild extent on a flight from Seville to Edinburgh. Otherwise, I've not had any issues.
What else is good?
Point-to-point routes
While traditional full-service airlines typically concentrate their operations at major hubs and connect passengers from smaller cities through these hubs, budget airlines usually operate on a point-to-point model. As a result, they have an extensive route network.
Want to fly anywhere outside of the UK with BA? With rare exceptions, you've got to go via London. Flying Ryanair or EasyJet however will get you to almost every country within Europe direct. Of course, this is more convenient, efficient, and means there's far less to go wrong with delays and luggage.
The destinations
I always believed that budget airlines only flew into the secondary airports, miles from civilisation, only to completely annihilate any savings you initially made by flying budget in the first place.
This is true in some cases — Ryanair for example, only fly to Paris Beauvais, which is an hour and a half from Paris — but quite often they serve primary airports too. In Milan for example, they fly to both Bergamo, and Malpensa.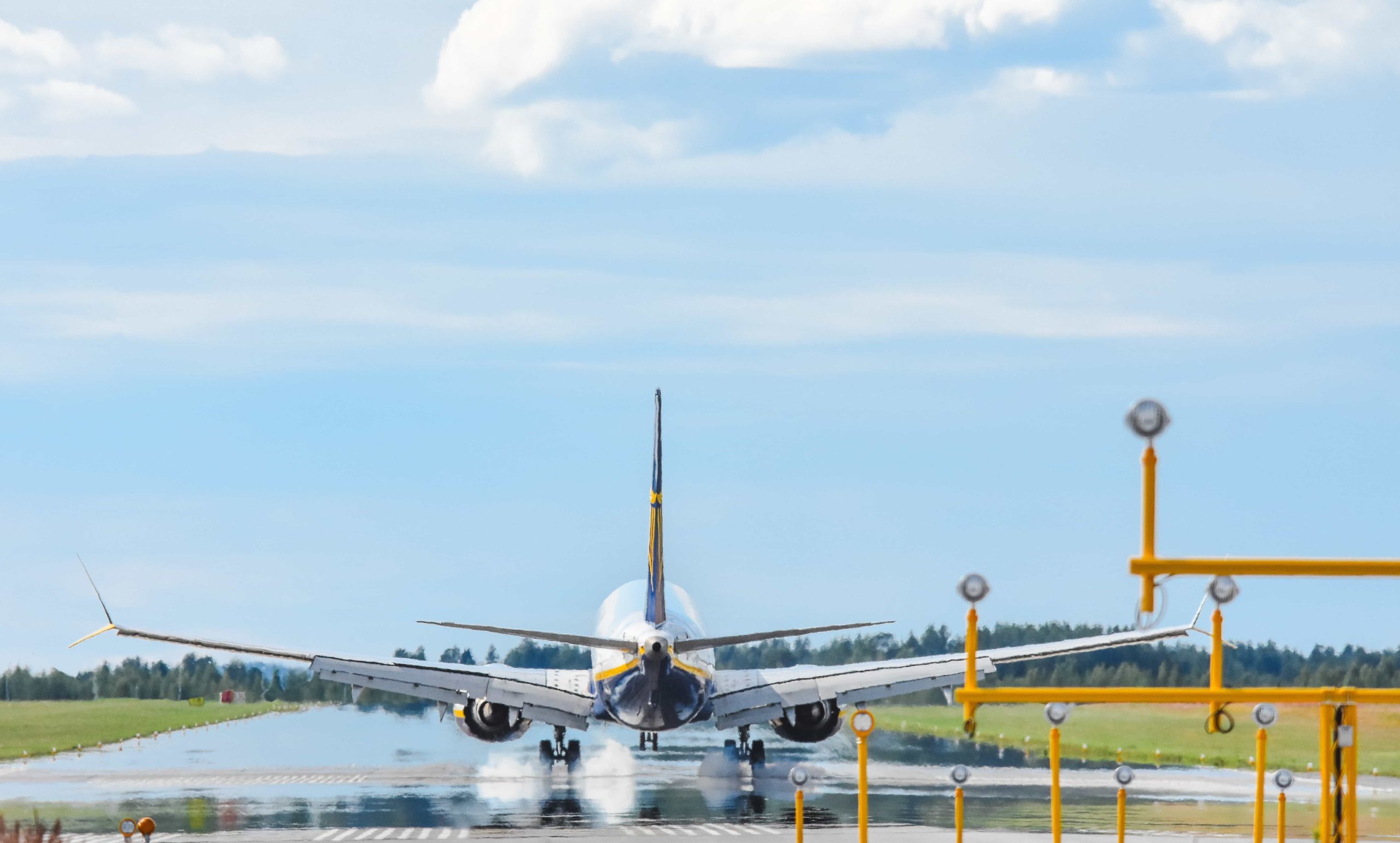 In the UK, I'm still able fly from my usual home airport (Edinburgh Airport), and in London, I have the choice of Stansted, Luton, or Gatwick. While these aren't my first-choice London airports, they serve me relatively well for the most part.
Onboard catering
The onboard catering is a moot point for me since I've never seen sense in purchasing food onboard, when you could choose from a larger, cheaper selection in the airport — especially when it comes to cold items on short-haul flights.
But, I bring it up because it's actually another advantage of budget airlines. BA operate both business and economy cabins on their short-haul routes, and therefore only have 1-2 cabin crew to staff the food and drinks service in economy. As such, their Speedbird Café menu is limited, and consists of only one hot item: a Tom Kerridge steak and ale pie. Otherwise it's mostly just sandwiches, cakes, and snacks. While they do provide a complimentary bottle of water, and a bag of crisps, this is a far cry from the old complimentary breakfast service.
On the budget airlines, nothing is complimentary, but you do get a more comprehensive menu selection, which usually includes items like curry, pasta, and pizza. I've never ordered anything myself, so I can't comment on the quality, but I do see more sense in serving hot items than stuff you could just bring onboard with you.
Boarding process
With BA, it seemed that boarding groups had become more of a suggestion than a formalised process, as people took advantage of the automated boarding gates and boarded in whatever order they felt like. Even at staffed gates, this policy wasn't being policed stringently, and while it may seem pedantic, this was always a frustrating start to a trip.
With the budget airlines however, you typically have priority boarding — or the equivalent under some other name — and all other passengers. Priority customers get what they've paid for, and the queue jumpers are promptly sent to the back. Much more elegant.
Boarding / disembarkation efficiency
Here's another revelation: it turns out that air bridges may not be the luxury that they seem. Don't get me wrong, I appreciate the theatre of traversing a jet bridge, but boarding a short-haul 737 or A320 week after week doesn't evoke much sense of anticipation or occasion.
Budget airlines typically use stairs, and there are advantages. For one, they enable passengers to use both the front and rear doors, which reduces congestion, and effectively doubles the rate at which people can board and disembark. What's more, Ryanair even equip their aircraft with integrated stairs, which means you don't need to wait for ground equipment upon arrival.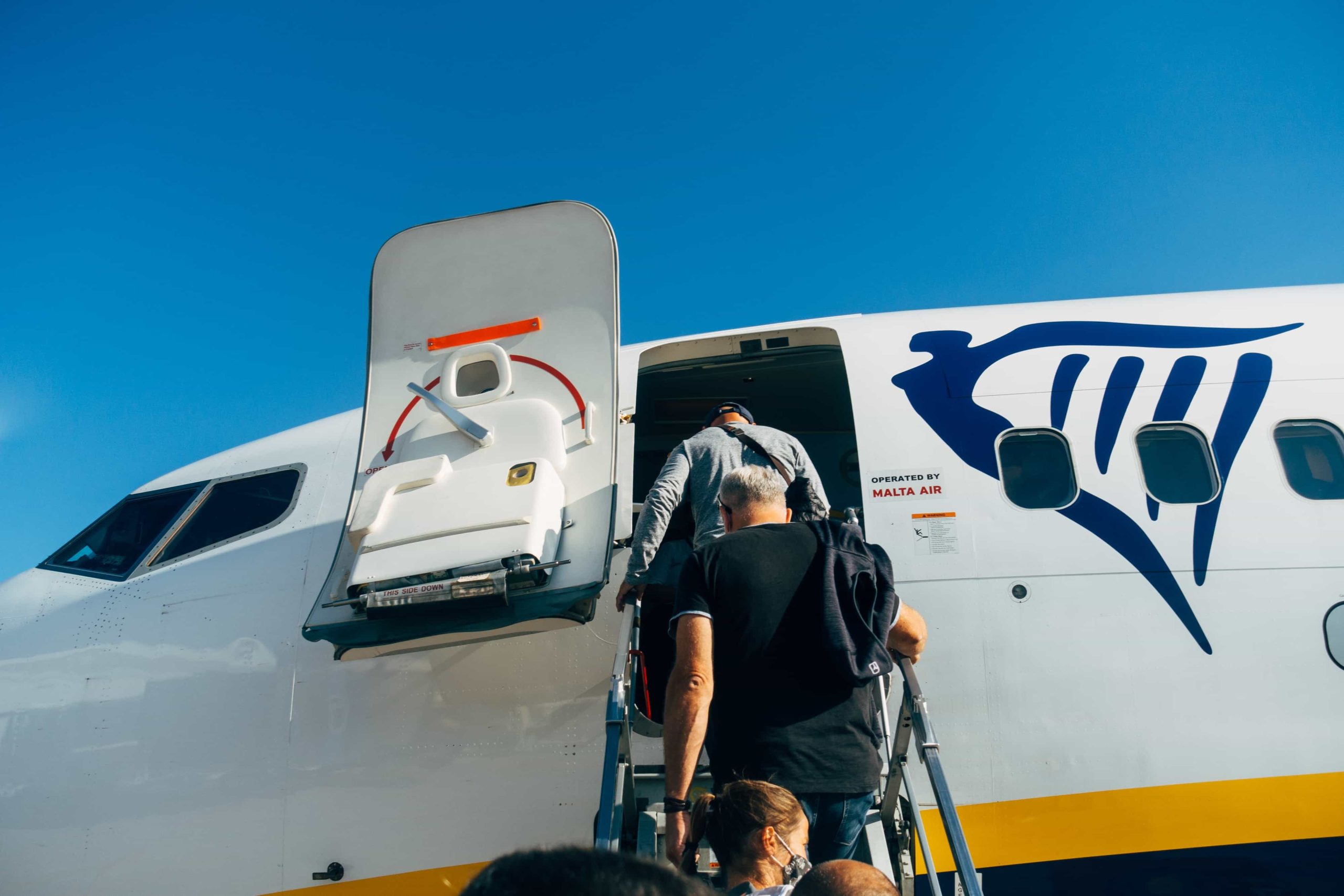 The trade-offs though are that you'll need to carry your luggage up and down the steps, and if it's raining, you're going to get all soggy just in time to sit in an air conditioned cabin and freeze.
How to make the budget airline experience more luxurious
If you're tempted to make the switch to budget airlines, but are reluctant to give up amenities like lounge access, it's worth looking into lounge programs, and credit cards which come bundled with memberships for these programs. This is what I did, and it made a world of difference.
Lounge membership programs
I use Priority Pass almost every time I fly economy for access to over 1,300 lounges around the world, including even in budget airports like Stansted and Luton. This has addressed what I consider to be the only major shortcoming of flying with low cost carriers.
While the lounges aren't always as nice as the airline ones, some of them are really excellent — like the Aspire Lounge at Edinburgh Airport — and in most cases, they at least provide a good meal and somewhere to relax before you board. You can also bring one guest, free-of-charge.
You can sign up by visiting the Priority Pass website.
Credit cards (for lounge access)
I acquired my Priority Pass membership through my Amex Platinum credit card. While it commands a hefty annual fee, it easily pays for itself if you're savvy enough about the rewards and offers. I wrote about the savings the card awarded me during a family vacation, which you can read about here.
The Amex Platinum card itself also gets you into additional lounges, including the Plaza Premium portfolio and Amex's own Centurion Lounges, which are very lovely. Plus, you can earn frequent flyer points. I use the BA Amex Premium Plus for everyday spending, which has earned me tens of thousands of points in the last few years, plus a few companion vouchers for 2-for-1 flights.
It's also worth keeping an eye out for sign-up bonuses. Typically these cards can bag you a generous number of frequent flyer points, just for signing up — even more if you refer a friend or family member.
Conclusion
All of this leaves me wondering what all the fuss was about, and pondering where the notion of budget airlines being so bad comes from.
More than anyone, I believe in the saying "you get what you pay for", but this is a rare occasion where I actually don't think you do. Even if you get incredibly unlucky and have the worst conceivable experience with a budget airline, you've still reached the same destination, in the same amount of time (or often less), and you've saved a good chunk of cash in the process.
Is it my ideal vision for travel? Definitely not, but it serves a purpose. And consider for a second, you're paying next to nothing to travel in a multimillion pound aircraft, with all of the operational and logistical costs which go along with that. It's actually quite incredible how negligible the compromises are.
It's been six months since this I started this experiment, and I'm not going back. In fact, now if I hear someone say "I've never flown Ryanair" I just feel pity for their wallet, and contemplate how silly my previous stance on budget airlines was.